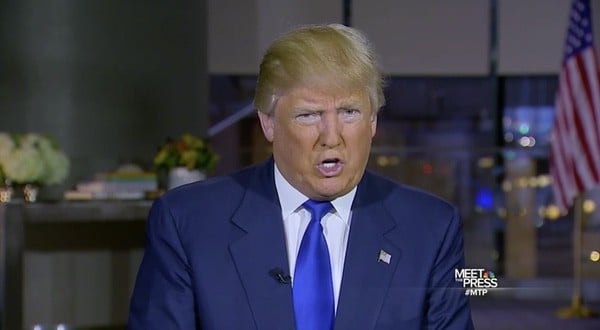 Among those slated to speak at next week's Republican National Convention in Cleveland are gay Paypal billionare Peter Thiel (who recently destroyed Gawker media by bankrolling Hulk Hogan's lawsuit), football player Tim Tebow, former NYC Mayor Rudy Giuliani, and several Trump familly members. The list is expected to grow.
The list, as posted by the NYT:
Night 1: A Benghazi focus, followed by border patrol agents and Mr. Shaw, whose son was killed by an undocumented immigrant. Senator Cotton, Mr. Giuliani, Melania Trump, Ms. Ernst and others.
Night 2: A focus on the economy: Mr. White, president of the U.F.C.; Asa Hutchinson, the governor of Arkansas; Michael Mukasey, the former United States attorney general; Lt. Gen. Michael Flynn, a vice-presidential possibility; Senator Mitch McConnell of Kentucky, the majority leader; Tiffany Trump; Donald Trump Jr. and Gov. Scott Walker of Wisconsin.
Night 3: Ms. Bondi; Ms. Collins; Newt Gingrich, a former House speaker; Senator Ted Cruz of Texas; Eric Trump; Ms. Gulbis; and the nominee for vice president.
Night 4: Mr. Tebow; Representative Marsha Blackburn of Tennessee; Gov. Mary Fallin of Oklahoma; Reince Priebus, the Republican National Committee chairman; Gov. Rick Scott of Florida; Mr. Thiel; Mr. Barrack; Ivanka Trump; Donald J. Trump.
Two survivors of the 2012 attack on the U.S. consulate in Benghazi, Libya, are also set take the stage.
Mark Geist and John Tiegen will appear, along with speakers who had already been reported, including former primary rivals Sen. Ted Cruz of Texas and Gov. Scott Walker of Wisconsin. Marcus Luttrell, author of "Lone Survivor," will also appear.
Also speaking at the convention will be Las Vegas casino owner Phil Ruffin and Dana White, the president of the Ultimate Fighting Championship. Absent from the list are former Alaska Gov. Sarah Palin, New England Patriots quarterback Tom Brady, former college basketball coach Bobby Knight and boxing promoter Don King, all of whom had been rumored to be under consideration.
The list instead includes retired astronaut Eileen Collins and well as Milwaukee County Sheriff David Clarke, an outspoken critic of the Black Lives Matter movement.
Evangelical leader and Liberty University President Jerry Falwell Jr., who endorsed Trump months ago, will also speak, along with Haskel Lookstein, the rabbi who converted Ivanka Trump to Judaism when she married her husband, Jared Kushner.
Eric Trump spoke with FOX Business anchor Maria Bartiromo about the convention and other topics last night:
https://www.youtube.com/watch?v=l2VIl5_H0m4