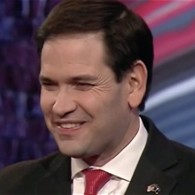 GOP CONVENTION. Marco Rubio will stay home. "Rubio joins a list of prominent Republicans — among them Jeb Bush, Mitt Romney, John McCain and Kelly Ayotte — skipping the convention because of Donald Trump. But Rubio's campaign — comfortably ahead in GOP primary pollls — said Trump isn't the reason. 'Florida has always been a competitive state and it will be this fall. Marco had planned to go to the convention before he decided to seek re-election. Since Marco got into the race late, he will be in Florida campaigning and meeting with voters instead of going to Ohio,' spokeswoman Olivia Perez-Cubas said."
NUMBERS. A billion people on earth now have marriage equality.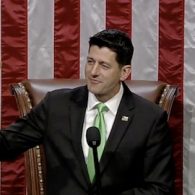 HILLARY CLINTON. House Speaker Paul Ryan asks that she be denied classified information during campaign. "Ryan, the top Republican in the House of Representatives, sent a letter to Director of National Intelligence James Clapper saying denying Clinton access to classified information would be an appropriate sanction for her mishandling of classified data while she was secretary of state."
SCIENCE. The loudest sound in the world would kill you on the spot: "Even with that protection, extremely loud infrasounds can still have an impact on our bodies. Humans exposed to infrasounds above 110 decibelsexperience changes in their blood pressure and respiratory rates. They get dizzy and have trouble maintaining their balance. In 1965, an Air Force experiment found that humans exposed to infrasound in the range of 151-153 decibels for 90 seconds began to feel their chests moving without their control. At a high enough decibel, the atmospheric pressure changes of infrasound can inflate and deflate lungs, effectively serving as a means of artificial respiration."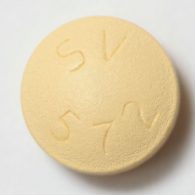 PHARMA. Drugs that saved HIV patients extra-toxic in old age: "HIV medications are typically toxic not only for the virus, but also for the people who take them. That poses a new challenge for drugmakers: Making medications that subdue the illness without wreaking havoc on aging bodies, and minimizing the risk of harmful drug interactions for people who might have to take their HIV medications alongside pills for blood pressure, cholesterol or diabetes."
DICK PICS. Ryan Reynold has a few thoughts.
If people are gross enough to send dick pics, at least have the courage to use a face-swapping app.

— Ryan Reynolds (@VancityReynolds) July 6, 2016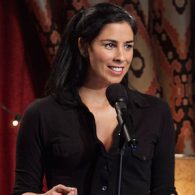 SARAH SILVERMAN. Comic says she almost died: "I was in the ICU all of last week and I am insanely lucky to be alive. Don't even know why I went to the doctor, it was just a sore throat. But I had a freak case of epiglottitis.  I owe my life to Dr. Shawn Nasseri, Dr. Robert Naruse, Dr. Rob Huizenga, every nurse, and every technician & orderly at Cedars who's punch-the-clock jobs happen to save human lives on the regular."
TEA DANCE. Steve Grand visits the Boatslip in Provincetown.
BEAR FASHION. Accidental Bear offers something to wear to Bear Week.

SAN ANTONIO PRIDE. One vlogger's perspective.
NARCOS. Pablo Escobar's brother wants cut of Netflix drama's profits: "Roberto Escobar, brother of Colombian drug lord Pablo Escobar, reportedly has asked the Los Gatos-based streaming service for an advance copy of Season 2 of Narcos. "
https://www.youtube.com/watch?v=U7elNhHwgBU
BLOOD IN THE WATER. Introducing shark tea bags. "While the shark-shaped tea bags are indeed cute and the rosehip and hibiscus combo sounds flavourful, it's when you soak the tea bag in hot water that things get gory."
THIRSTY THURSDAY. Tyson Beckford.
https://www.instagram.com/p/BHiIx1JBzdH/?taken-by=tysoncbeckford