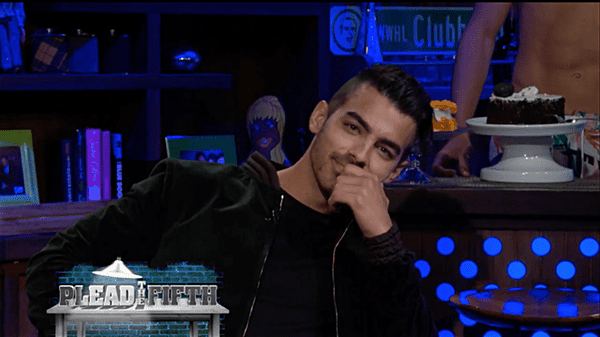 Joe Jonas, former member of The Jonas Brothers and current member of DNCE, told Andy Cohen which of the Jo Bros is the most well-endowed.
Jonas' revealing answer was in response to a question from Cohen during a round of 'Plead the Fifth', a game he regularly has guests play on Watch What Happens Live! Nick Jonas had previously been on the show and pleaded the fifth when asked to spill the goods on the family jewels.
Joe didn't hesitate in answering: "Um, you know this is Nick's words not mine so I'm going to say me."
Jonas also played a special ex-girlfriends edition of 'marry, shag, kill' in which Jonas had to choose between Taylor Swift, Demi Lovato and Gigi Hadid.
Find out how Jonas replies, below.