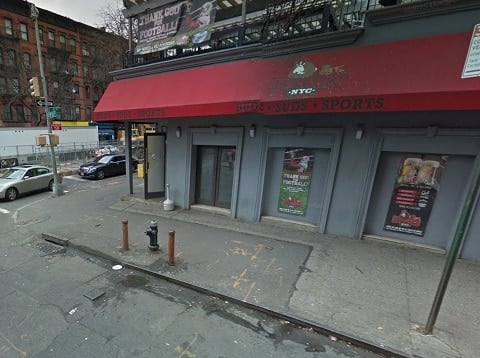 A New York man has alleged he was drugged and sexually assaulted after leaving a gay sports bar in Hell's Kitchen early on the morning of Sunday, June 26th.
The 25-year-old victim says he left Boxers Sports Bar on the corner of 9th Avenue and West 50th Street around 2:30 a.m. and turned towards Times Square.
According to Gothamist, an NYPD spokesperson confirmed that the suspect allegedly approached the victim from behind, and knocked the victim unconscious with poppers. The victim says he later regained partial consciousness inside a parked car in an unknown location and realized that the assailant was sexually assaulting him. He later fully regained consciousness at a bus stop on 100th Street and attended Wyckoff Medical Center in Bushwick. No injuries are listed on the incident report.
The NYPD Special Victims Unit is investigating the case. No description of the assailant is available.