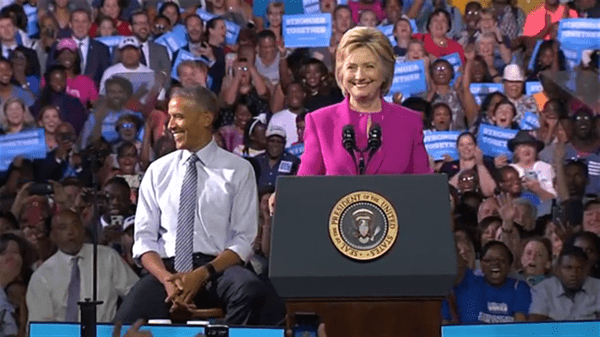 President Obama and Hillary Clinton are holding their first joint rally today in North Carolina.
The event comes on the same day that FBI Director James Comey announced the Bureau would not be filing charges against Clinton for her use of a private email server while she was Secretary of State.
President Obama narrowly won North Carolina in 2008 but lost the state in 2012.
Obama endorsed Clinton shortly after Clinton's decisive victory in the California primary last month.
Watch live video of the event, below.