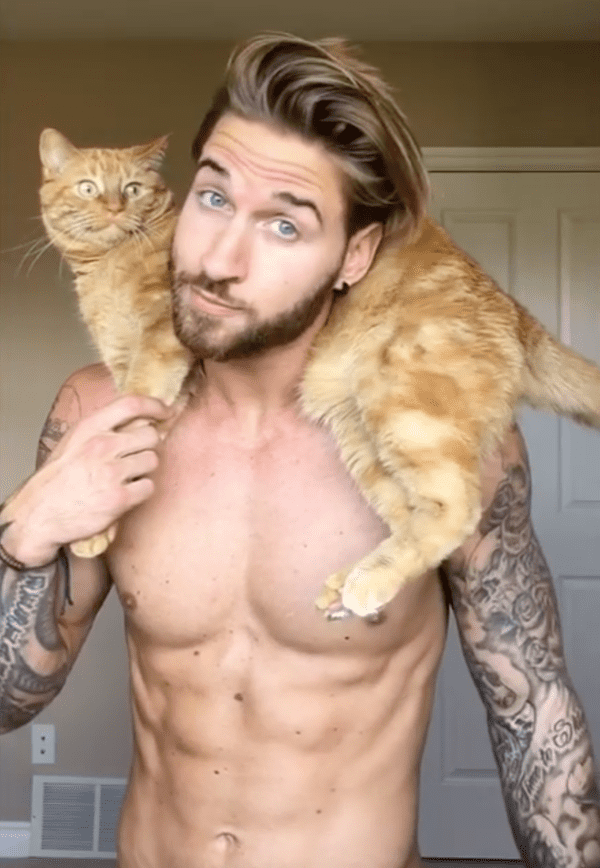 The internet has found a new boyfriend, and his name is Travis Deslaurier.
Delaurier is a Canadian model and actor who has risen to popularity thanks in part to his best friend, Jacob–who also happens to be his cat.
The pair are pretty much a perfect combination of hotness and adorableness.
https://www.youtube.com/watch?v=SdpbxEc-y7o
They love to hang out together.
https://www.youtube.com/watch?v=t_RstmG7lVc
They dance.
https://www.youtube.com/watch?v=ToC6NZcdK2E
And they work out together. Well, Travis works out and Jacob kind of just lays there.
It's Travis' workouts with Jacob that have gotten the pair quite a bit of attention as of late. Since the above video was posted 6 days ago, it's been viewed over 132,000 times on Travis' Instagram and 83,000 times on Jacob's Instagram (yes, Jacob has his own Instagram and Twitter).
According to BuzzFeed, it's not a bad workout either as Jacob weighs 20 pounds (!).
To prove his love to Jacob, Travis even got a tattoo of his cat on his shoulder.
When your dad loves you so much he gets a tattoo of you on his shoulder 😹 YouTube 👉🏼 https://t.co/tKFXFOQO1t pic.twitter.com/25fUk6MyXT

— Fluffybastard (@jacobscrate1) July 9, 2016
https://www.youtube.com/watch?v=FkCXkJ0GxvM&feature=youtu.be
So here's to Travis and Jacob, a bright spot in these dark times.
[h/t Attitude]