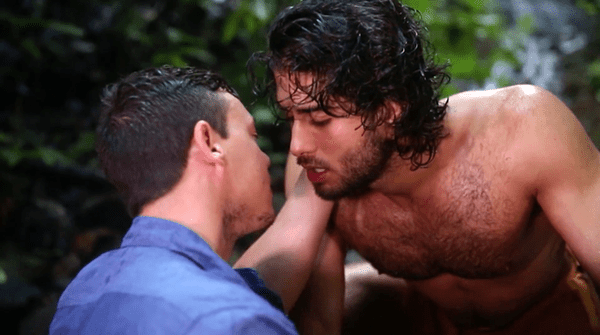 The men behind Men.com have been busy creating a series of gay adult film parodies of popular movies such as Captain America, X-Men, and Star Wars. Their latest effort? A very gay and very adult take on Tarzan.
The parody was released Friday to coordinate with the nationwide release of the Alexander Skarsgard king of the jungle pic, The Legend of Tarzan.
#MENteaser Cumming tomorrow #MENTarzan #gaypornparody ft. @RB_DiegoSans @GreyColton #Tobias @LukeAdamsXXX pic.twitter.com/n1VPkwhjLy

— MEN (@Men) June 30, 2016
The only question left at this point is what Skarsgard's reaction would be to news of this parody. If his recent comments on gay sex scenes and his LGBT fan base are any barometer, we're guessing he'd be a fan.
#MENteaser Human. Nature. FUCKING. The legend is cumming July 1st. #MENTarzan XXX #gaypornparody ft. @RB_DiegoSans pic.twitter.com/l8qR8PHdfK

— MEN (@Men) June 29, 2016
Watch a trailer for the film which is mostly work-friendly, with the exception of a few expletives, below.
https://www.youtube.com/watch?v=sBqEiEUT7J0