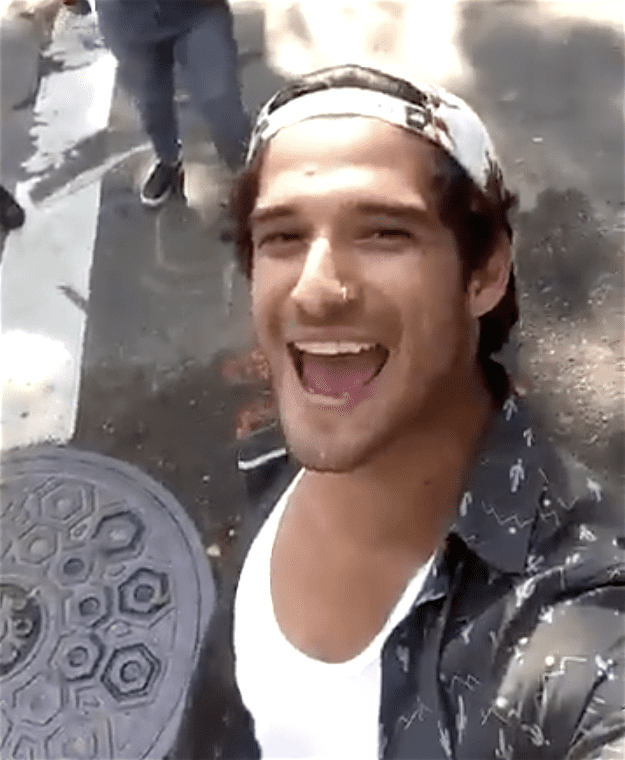 Tyler Posey, the actor perhaps best know for his lead role on MTV's Teen Wolf, may have just come out as gay. Or he may have just been making a rather insensitive joke.
Posey shared a video on Snapchat on Friday in which he allegedly comes out.
In the video, Posey walks towards a street sign that says "Gay St." As he arrives at the sign Posey said, "This is me. I am this and this is me. I'm gay! I've never felt more alive. I'm gay!"
https://twitter.com/lesbiancIizzy/status/759135463206551552
Posey has not posted anything on his other social channels to confirm that he has in fact come out.
However, Posey has since posted another video on Snapchat that implies his 'coming out' may have all been a joke.
That video shows a lamp and Posey says, "Oh man, am I happy! I've never felt more happy than I do right now. I'm lamp."
https://twitter.com/TposeyFR_/status/759154136915075072
While that seems to be mocking or making fun of his earlier video, it's all still rather vague.
Meanwhile, Twitter is losing its mind.
https://twitter.com/RyanHoulihan/status/759154851808964613
https://twitter.com/PurpleWolfsbane/status/759154772603789313
If it was a 'joke', there are many who will not have found it amusing.
me when tyler posey tweets that it was "just a joke" pic.twitter.com/E9C9zjJHb0

— TYLIE (@rihannasgayson) July 29, 2016
https://twitter.com/purposehoIy/status/759157084181135360
Queer people are beaten, killed, treated like lesser human beings & people like Tyler Posey thinks it's a funny joke to pretend to be gay.

— Colethewolf (@Colethewolf) July 29, 2016
https://twitter.com/styIe89/status/759156770854100992
https://twitter.com/troyeselena/status/759156642411900928
"Tyler Posey is gay"
"Tyler was joking" pic.twitter.com/7TO9NeZQcr

— 🦋 (@luciaferraramgc) July 29, 2016