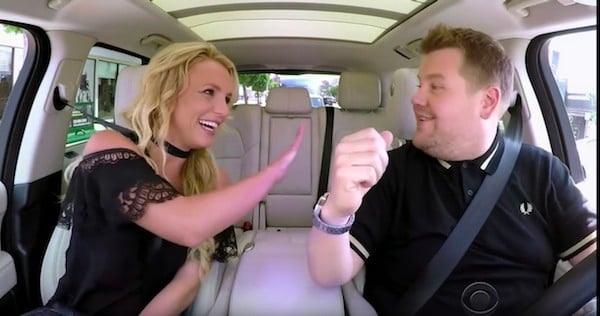 Britney Spears hits the passenger seat in James Corden's Carpool Karaoke SUV to drive home a few of her favorite classics along with some gossip like the meaning behind "Oops I Did It Again", the future of Britney and men (there is none) along with "Womanizer", "Make Me", "Toxic", and "Hit Me Baby (One More Time)".
We also find out that Britney has checked into hotels under the aliases Anita Dick, Lotta Warmheart, and Chastity Montgomery.
She's also fascinated by something she's heard about a male tickling fetish (which you can find out more about here).
Watch: