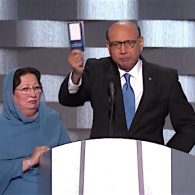 GHAZALA KHAN. Trump criticized my silence. He knows nothing about true sacrifice. "I cannot walk into a room with pictures of Humayun. For all these years, I haven't been able to clean the closet where his things are — I had to ask my daughter-in-law to do it. Walking onto the convention stage, with a huge picture of my son behind me, I could hardly control myself. What mother could? Donald Trump has children whom he loves. Does he really need to wonder why I did not speak?"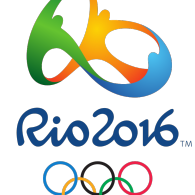 RIO OLYMPICS. Does opening ceremony feature Giselle Bundchen getting assaulted and robbed? "Another curiosity was on account of a passage where Gisele Bündchen, parading to the sound of 'The Girl from Ipanema', will be assailed by an actor. In the end, however, the message of this scene will be peace."
PROGRESSIVE PALS? Can Elizabeth Warren and Bernie Sanders work together? "Sanders and Warren are legislative allies, but they aren't particularly close friends."
DEBATES. Reince Priebus backs Donald Trump's bogus claim that the debate schedule is somehow rigged: "Certainly we're not going to agree with anything that our nominee doesn't agree with. Listen, I don't know about whether the commission is rigged, I just think there's a lot of flaws with this commission. They're working hard, I'm not taking anything away from them."
LIKE YOU'VE NEVER SEEN HER. NY Post publishes nude photos of Melania Trump.
DRAYMOND GREEN. Golden State Warrior posts dick pic to Snapchat, apologizes.
Draymond Green: "We're all one click away from placing something in the wrong place. I suffered from that this morning."

— Michael Lee (@MrMichaelLee) July 31, 2016
BARBERSHOPS. Turning them into safe spaces for black gay men. "Black barbershops are some of the most hypermasculine spaces in the world; at times they can remind you of a locker room. This was terrifying for me as a young boy who already felt that I was different from other boys."
WORLD RECORDS. The longest whip crack in the world, at 238 feet.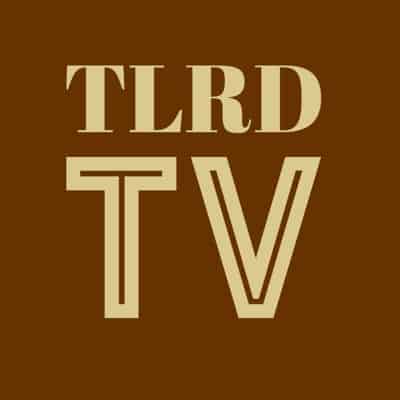 FASHION. Raf Simons expected to be named Calvin Klein creative director. "The reason behind the delay in announcing Raf as the next boss is a banal one. A stringent non-compete clause in his Dior contract prevented him from taking the job officially until the clause expired on July 31. However, WWD report that the designer relocated to New York last month, and that he has already started meeting with key Klein staff."
TRANS LIFE AND LIBERATION. Art series brings transgender diversity to Instagram.
MERGING. Tesla to buy Solar City for $2.6 billion: "The deal combines two of entrepreneur Elon Musk's public firms to create what the SolarCity post called 'the world's only vertically integrated sustainable energy company.'"
POOL TIME. Cristiano Ronaldo and co.
BILLIE JEAN KING. No, Serena could not beat one of the top male tennis players.
MONDAY MUSCLE. Team USA wrestler Jordan Burroughs.