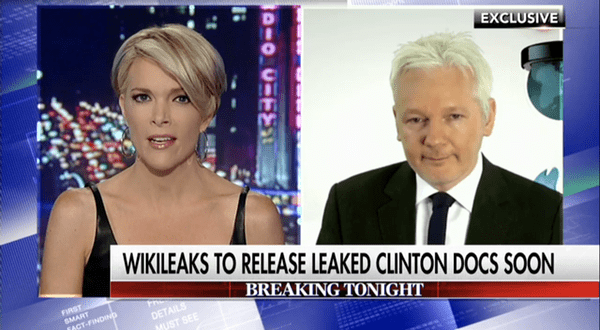 WikiLeaks founder Julian Assange, a man who has no qualms about endangering the lives of gay men in anti-gay countries, says he will be leaking more documents intended to undermine Hillary Clinton's campaign for president.
Assange told FOX News' Megyn Kelly that he would not give any hints about the material he and his team of hackers have obtained. "I don't want to scoop ourselves," he said. "We have thousands of pages of material."
Assange added that the material in his possession contains "a variety of different types of documents from different types of institutions that are associated with the election campaign, some quite unexpected angles that are quite interesting, some even entertaining."
Whether or not he thinks this information would effectively destroy Clinton's candidacy, Assange would say only, "I think it's significant. You know, it depends on how it catches fire in the public and in the media."
Watch, below.
https://www.youtube.com/watch?v=pbCQiaIhxSU