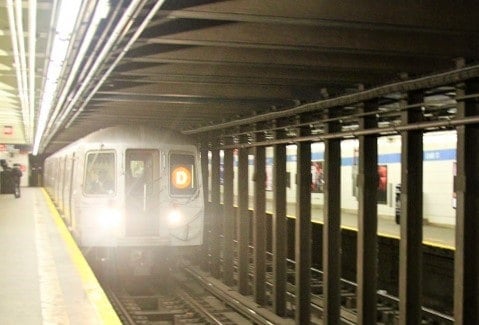 A man is in stable condition at St. Luke's Hospital in New York City after he was stabbed in a homophobic attack on the subway in what the police are investigating as a hate crime, DNA info reports:
The victim, 28, was riding a northbound 1 train with his partner and sister about 7:10 p.m. Saturday when he and the suspect got into an argument, during which the suspect made anti-gay statements, an NYPD spokeswoman said.
As the suspect left the train at the 110th Street station, he stabbed the victim in the chest, the spokeswoman said.
The two then fought each other on the platform until the suspect fled the scene, police said.
The NY Post says the suspect yelled "faggot" at the victim before stabbing him.
The suspect is described as male and Hispanic, approximately 6'1″, and wearing a white shirt and khaki shorts.