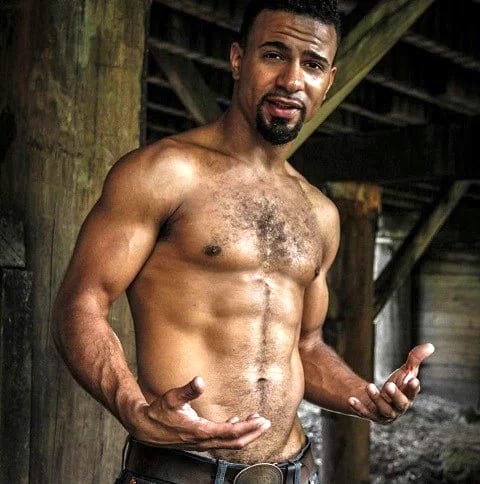 A New York man is facing murder and manslaughter charges after he admitted on Facebook to killing his boyfriend.
Marcus Bellamy, a Broadway dancer who once appeared in "Spider-Man: Turn Off The Dark," is accused of murdering Bernardo Almonte last Friday and posting on Facebook: "I did it for love. I did it because I love you. He told me love and hate are the same emotion."
Bellamy had already posted a number of disturbing comments on Thursday and Friday. In one, he claimed that God told him Donald Trump will die before the election in November.

In another post, Bellamy wrote "I am God. I give life and can take it away. So let is be. #TheRapture".
NY Daily News reports:
A law enforcement source said Bellamy strangled his lover as they brawled inside the W. 174th St. home in Morris Heights. Police said Almonte was found in the fifth-floor apartment face down, bleeding from a blow to the head.
Bellamy bit both of Almonte's shoulders during the fatal fight, cops said, though it was not disclosed what they were arguing over.
Then — apparently after posting his confession — he left the apartment and divulged to a neighbor he had just killed his roommate. The neighbor called police, who arrested Bellamy at the scene.
Even before cops arrived, the alleged killer, standing on the sidewalk, raised his hands in the air and stared at the sky, a witness said.
"The way he was standing outside, he looked like he was praying," said Lisa Turner, 51.
Bellamy identified Almonte as his partner, but refused to say anything more, police sources said.
He was taken to Lincoln Hospital Saturday evening after complaining of chest pains, a source said. His arraignment was pending.
A Florida native, Bellamy has been arrested four times in the past but not for any violent crimes. As well as working as a backup dancer on "Spiderman," he was an ensemble member of Broadway's "Tarzan" in 2006 and danced in NBC's "Smash" and the movies "Across the Universe" and "A Midsummer Night's Dream."
(Image via Facebook)