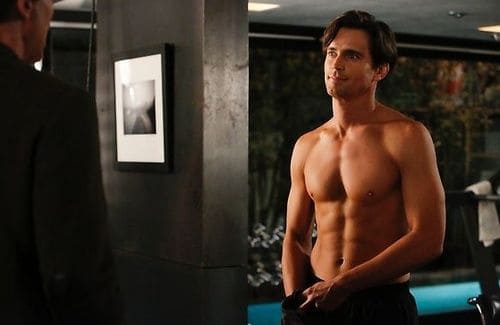 Matt Bomer is set to play a transgender sex worker in the upcoming film Anything, co-starring John Carroll Lynch and directed by Timothy McNeil.
"Anything" is based on McNeil's play of the same name. Lynch plays a man who is suicidal over the death of his wife and moves from Mississippi to Los Angeles, where he can be under the watchful eye of his protective sister, played by [Maura] Tierney. He then begins an intense friendship with Bomer's character, a transgendered sex worker. The unlikely new couple must reconcile their vastly different backgrounds as they fill the void in each other's lives.
"Anything" is being produced by Hauptman, Louise Runge, and Ofrit Peres. Bomer, Tony Lipp, and Scott Wexler also executive produce.
Actor Mark Ruffalo has also signed on as an executive producer of the project.
The casting of Bomer as a transgender woman is reviving longstanding grievances between the trans community and Hollywood. Bomer joins Eddie Redmayne and Jared Leto in the list of cis men who have played recent roles depicting the stories of trans women.
Reaction to the news of Bomer's casting was not welcome among many trans actors, advocates and allies who took to social media to voice their displeasure.
Why the hell is Matt Bomer playing a transgender woman?????

— Emma (@ToManyFeelings) August 30, 2016
I auditioned for this. I told them they shouldn't have a cis man play a trans woman. They didn't care. https://t.co/T7YFe6OeX9

— Jen Richards (@SmartAssJen) August 28, 2016
More cis men being sourced to play trans women. Hollywood, do better. https://t.co/U8b1nIKEjo

— Kate Krosschell (@KateKrossch) August 30, 2016
Hollywood…could you just not? https://t.co/xeua71NGoW

— Kelleigh O'Hara (she/her) (@kelleighohara83) August 30, 2016
https://twitter.com/transhollywood/status/769840243738411008
@MarkRuffalo
Since we're ALL not getting killed, is it that hard to simply have a trans woman PLAY a trans woman? https://t.co/bbxSiMVgzo

— Elisa (@TrulyTG) August 30, 2016
Casting men to play Trans women leads to violence against trans women. @markruffalo @mattbomer @DiversityACTRA https://t.co/E4Qu8mwCh0

— Savannah Burton (@savannahvburton) August 28, 2016
The announcement regarding Bomer's casting comes shortly after word that a Michelle Rodriguez film called Tomboy, in which she plays a transgender role, was being renamed (Re)Assignment.
Wrote one Instagram user:
"This is what Trans Face looks like! And I'm really over it! Awhile back I decided to do some poking around to see what updates I came across concerning the deplorable new movie formerly known as "Tomboy: A Revenger's Tale" starring Michelle Rodriguez (@MRodOfficial). It has now been renamed "(Re)Assignment". Apparently "Tomboy" was to insensitive of a title. Written and directed by Walter Hill (from a story by Denis Hamill), the film centers on an expert assassin who is double-crossed and transformed into a woman (Rodriguez) by a rogue surgeon (Sigourney Weaver), and then sets out for vengeance. This movie is a remake of "Johnny Handsome" with a Gender bending twist. This is a behind the scenes pic of Michelle Rodriguez with a faux beard (assuming this a shot from a scene before the inflicted "punishment" in the movie) on YouTube along with this "post-op punishment" clip (https://m.youtube.com/watch?v=5jtsvDcdwuY)! Yes, this is really happening!"
https://www.instagram.com/p/BJOpoM1gAY7/
Transgender actress Jamie Clayton (Sense8) says she was blocked by Bomer on Twitter after trying to engage with him about his new role in Anything:
https://twitter.com/MsJamieClayton/status/770500360951697408?ref_src=twsrc%5Etfw
Clayton had tweeted an article to Bomer and Rodriguez the night before about transgender representation in Hollywood, and said "I really hope you both choose to do some actual good for the trans community one day."
https://twitter.com/MsJamieClayton/status/770415614636789760
Bomer has spoken out in the past for transgender rights.
Back in October 2015, he was active in the campaign to defeat anti-LGBT activists who were trying to do away with Houston's equal rights ordinance (HERO) and were especially focused on demonizing transgender people.
"The messages being broadcast across Houston attacking LGBT people in an attempt to repeal the Houston Equal Rights Ordinance (HERO) go beyond misleading – they're horrifying," Bomer wrote in an email for HRC. "These malicious ads, funded with a lot of money from anti-equality opponents, slander innocent people with slogans like 'no men in women's bathrooms' and imply transgender Houstonians want non-discrimination protections as a means to abuse children."
Bomer also recorded a video for the cause: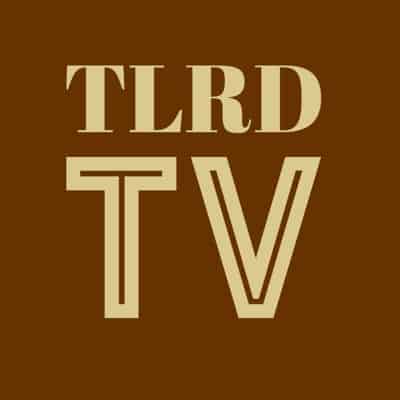 In an interview with Sirius XM earlier this month, Bomer told Bruce Bozzi that a transgender woman taught him to embrace his own sexuality:
"I was working at the Utah Shakespeare Festival after my sophomore year of college, and we had a hair and makeup artist who was a transgender girl and did the entire company's hair and makeup. Her name is Kennedy," he said. "She did shows when she was very dolled up, but in her day-to-day life she lived very simply, and she was raised in a Mormon family, which was very conservative…Growing up it was very hard for her, and to hear the trials and tribulations she had to go through as a Mormon person who really felt like she was born in the wrong body, I really felt like, 'My god, if this person can really look this deeply into themselves, what am I turning a blind eye on?"
[soundcloud url="https://api.soundcloud.com/tracks/278853764″ params="color=ff5500&auto_play=false&hide_related=false&show_comments=true&show_user=true&show_reposts=false" width="100%" height="166″ iframe="true" /]
How this plays out remains to be seen, but it's an issue that's not likely to go away soon, especially as qualified transgender actors continue to make strides in Hollywood.