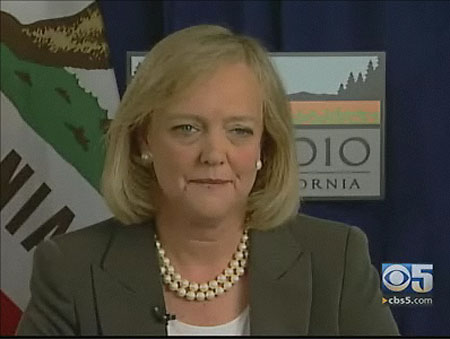 Hewlett Packard executive Meg Whitman will support Hillary Clinton and make a big donation to her campaign, according to an interview in the New York Times:
"I will vote for Hillary, I will talk to my Republican friends about helping her, and I will donate to her campaign and try to raise money for her," Ms. Whitman said in a telephone interview.
…Using remarkably blunt language, she argued that the election of Mr. Trump, whom she called "a dishonest demagogue," could lead the country "on a very dangerous journey." She noted that democracies had seldom lasted longer than a few hundred years and warned that those who say that "it can't happen here" are being naïve.
Whitman compared Trump to Hitler and Mussolini in a speech to private donors earlier this year and told the paper that she stood by those remarks "absolutely".