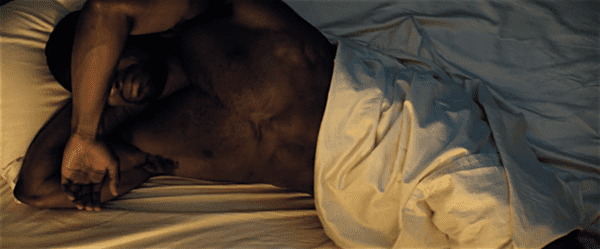 The first trailer for the highly-anticipated indie film Moonlight, a story about a young gay black man coming to terms with his sexuality in 80s America, has just debuted. And it's mesmerizing.
The film is set to show at the upcoming Toronto International Film Festival.
Based on the play "In Moonlight Black Boys Look Blue" by Tarell Alvin McCraney, the film tells the life story of a young man named Chiron (Trevante Rhodes) via three defining chapters of his life. Set in the 1980's Miami during the height of Reagan's War on Drugs, "Moonlight" follows Chiron as he comes of age, falls in love and discovers his own sexuality, all while learning to embrace his own vision of masculinity as characters float in and out of his life. The ensemble cast includes Naomie Harris ("Spectre"), André Holland ("The Knick"), Mahershala Ali ("The Curious Case of Benjamin Button"), Edson Jean ("War Dogs"), and soul/R&B singer Janelle Monaé in her debut film performance.
Moonlight breaks Chiron's story into three chapters, perhaps inspiring this key art from studio A24.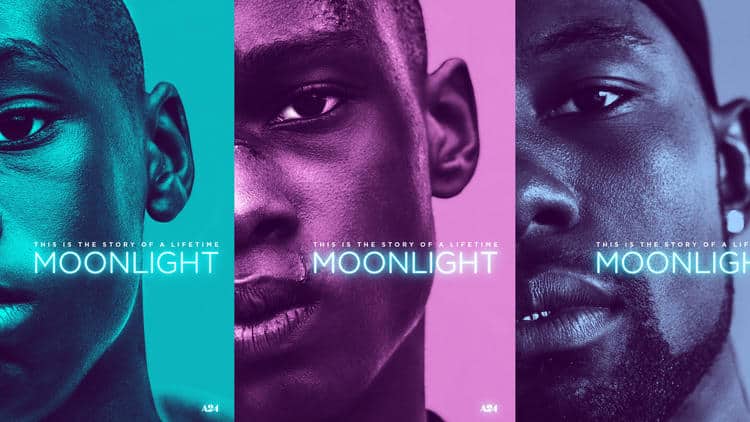 "Moonlight" is the long-awaited second feature from Jenkins, whose his first film was 2008's "Medicine For Melancholy," which went on to receive three Independent Spirit Award nominations.
With Brad Pitt on board as executive producer and Adele Romanski, Dede Gardner and Jeremy Kleiner producing, "Moonlight" comes with an impressive team behind it.
Watch the trailer, below.