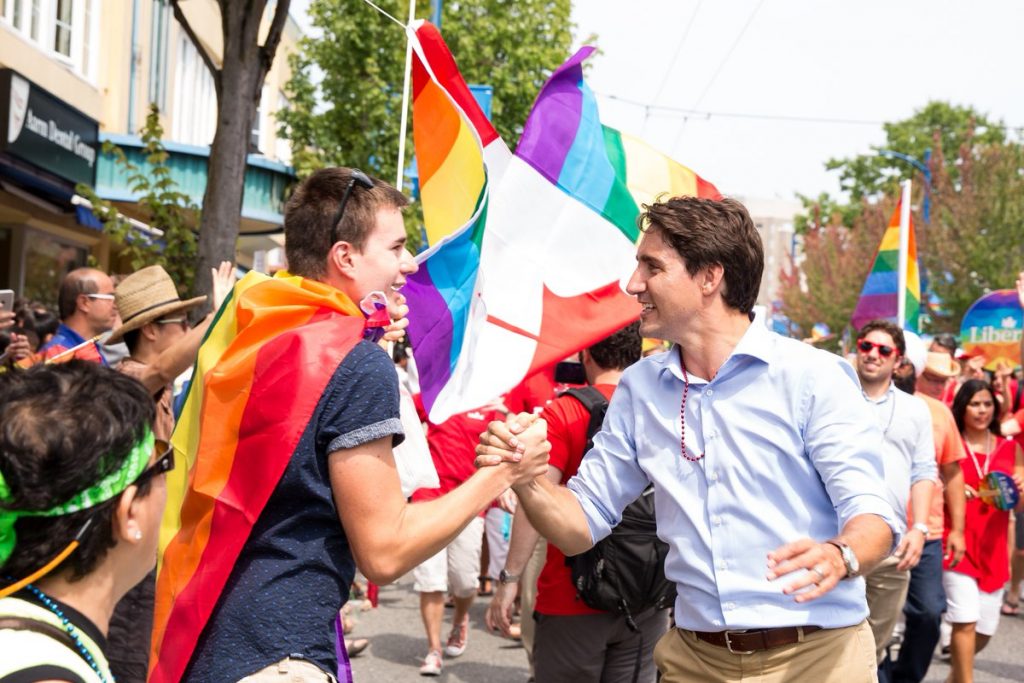 According to a new report, Canadian Prime Minister Justin Trudeau will offer a formal apology on behalf of the government and all citizens to any Canadian who has ever been fired, persecuted or imprisoned because of their sexuality.
Trudeau has thus far been the most pro-LGBT prime minister in Canada's history. He has also been one of the most social justice-conscious.
While Trudeau's staff have not confirmed that the apology will in fact take place, The Globe and Mail reports that the announcement could come as early as this fall:
That apology is a key element in a broad range of reforms that will collectively represent one of the greatest advances for sexual minorities in Canada's history. […]
Cameron Ahmad, press secretary to Mr. Trudeau, issued the following statement: "We have committed to working with Egale and other groups on an ongoing basis to bring an end to discrimination and further guarantee equality for all citizens. We are currently carefully reviewing the recommendations in their report, and will have more to say in the near future."
These reforms stem from a series of Globe stories that examined the cases of people who were imprisoned or who were persecuted within the public service and the military because of their sexuality.
Trudeau's father, Pierre Trudeau, was responsible for legislation that decriminalized same-sex acts during his tenure as PM.
[Top photo via Twitter]