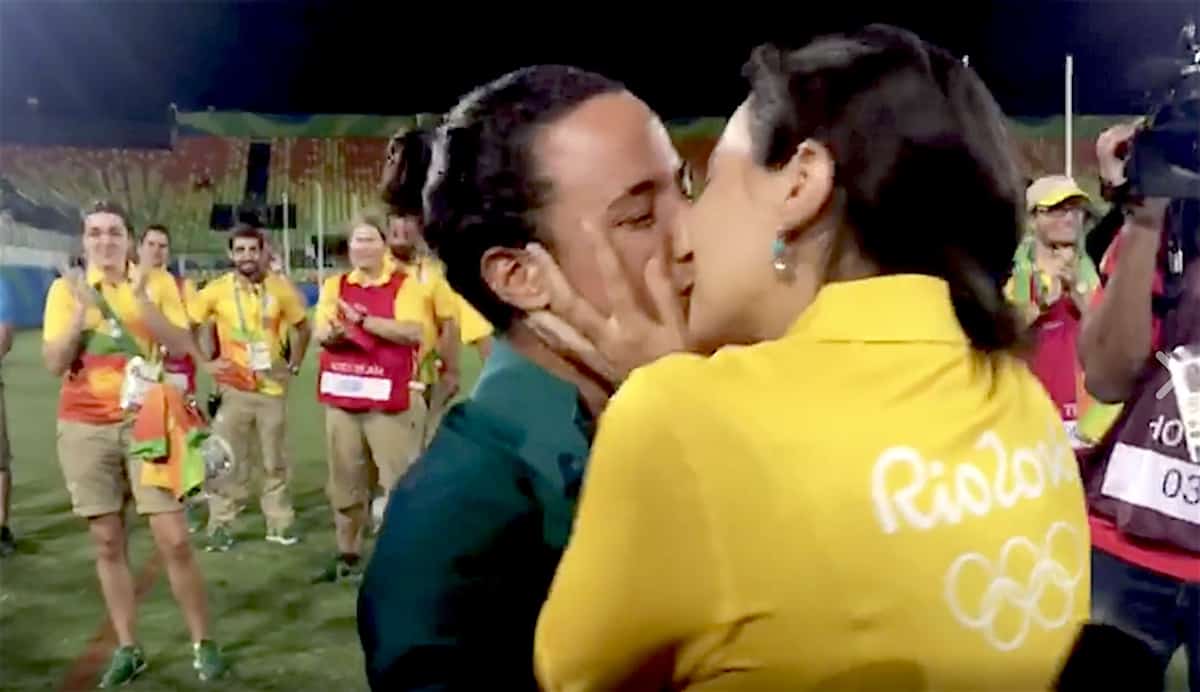 The Olympic games saw its first gay marriage proposal yesterday as Marjorie Enya, a manager at Deodoro Stadium, asked her girlfriend Isadora Cerullo to marry her. Cerullo is a Brazilian women's rugby sevens player competing at Rio 2016. The couple lives in Sao Paulo.
Watch:
https://www.facebook.com/sportv/videos/1215416255148177/
Enya, a 28-year-old manager at the venue, grabbed a microphone and delivered an emotional speech before the couple embraced to applause.
"As soon as I knew she was in the squad I thought I have to make this special," Enya told BBC Sport.
"I know rugby people are amazing and they would embrace it."
Enya said she had not been nervous about popping the question so publicly to her partner of two years, insisting: "She is the love of my life."
Added Enya: "The Olympic Games can look like closure but, for me, it's starting a new life with someone. I wanted to show people that love wins."
MY HEART!!! Volunteer Marjorie Enya kisses rugby player Isadora Cerullo after proposing 🌈 🌈 🌈 #LoveIsLove pic.twitter.com/zVa9FqPSX8

— Danielle Warby (@DanielleWarby) August 9, 2016