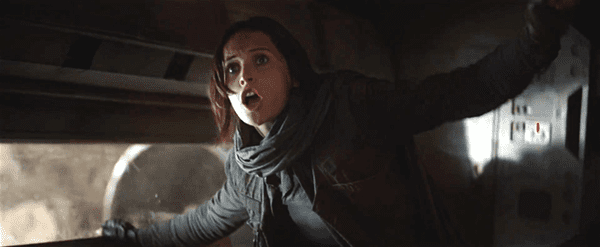 The first official trailer for the Star Wars spinoff film Rogue One was released Thursday night during coverage of the Olympics, giving fans more insight into what they can expect when the movie hits theaters December 16.
A previous teaser for the film got fans in a frenzy, and this latest one has already been viewed 3.2 million times as of publication.
Rogue One follows "a group of unlikely heroes band together on a mission to steal the plans to the Death Star, the Empire's ultimate weapon of destruction."
The trailer opens with an ominous declaration by Forest Whittaker's character, Saw Gerrera: "The world is coming undone."
As Mashable points out, this is an apropos choice for film-goers in 2016. For if you've survived 2016 thus far, those words will resonate with you.
The trailer also includes the most we've seen of the ultimate baddy, Darth Vader, since 2005's Episode III: Revenge of the Sith (which some of us would maybe prefer to forget).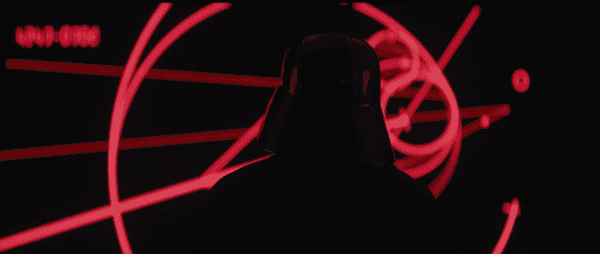 Every iconic visual that we associate with the Galactic Empire gets a spectacular shot, from Star Destroyers to TIE fighters to the mighty Death Star itself. […]
The focus is barely on Jyn Erso [star Felicity Jones] as the trailer takes most of its 135 seconds to briefly introduce us to other characters, such as intelligence officer Cassian Andor (Diego Luna), freelance assassin Baze Malbus (Jiang Wen) and the comic-relief robot K-2SO, a tall drink of CGI voiced by Firefly's Alan Tudyk.
Then there's the eerie, blue-eyed Jedi-like spiritual warrior Chirrut Imwe (Donnie Yen), whom the gang meet on the planet Jedha, dropping Imperial guards like they're sick beats. "I fear nothing," Imwe says. "All is as the Force wills it."
Watch the trailer, below.