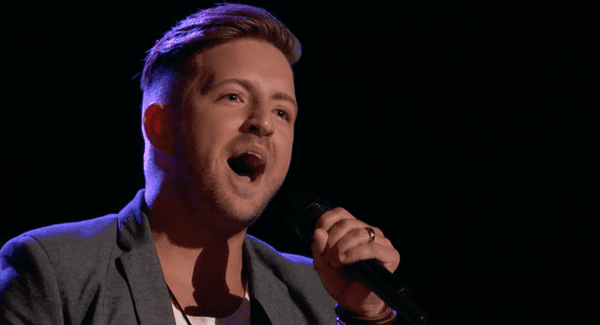 Former child country star Billy Gilman showed off his impressive pipes on The Voice this week, performing a soulful rendition of Adele's "When We Were Young."
Gilman rose to fame with his 2000 Top 40 hit "One Voice," released when he was only 12. Gilman came out as gay in 2014. At the time he said he was inspired to come out by country singer Ty Herndon, who himself had just opened up about his sexuality.
Said Gilman on The Voice, "I started out as a young county artist and had great success…to finally be here in a moment where I can finally sing the way I so badly wanted to even then, and to finally stand here and be amongst you, it truthfully is such an honor."
Watch Billy Gilman knock it out of the park, below.
https://www.youtube.com/watch?v=0S9jsKFg5S4&feature=youtu.be