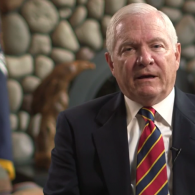 ROBERT GATES. Former Defense Secretary calls Donald Trump "beyond repair.": "He has no clue about the difference between negotiating a business deal and negotiating with sovereign nations. A thin-skinned, temperamental, shoot-from-the-hip and lip, uninformed commander-in-chief is too great a risk for America."
CHELSEA BOMB. Thieves helped disable second device: "The young men, who sources described as being well-dressed, opened the bag and took the bomb out, sources said, before placing the explosive into a garbage bag and walking away with the rolling suitcase. In doing so, investigators believe they inadvertently disabled the explosive, sources said."
RECRUITING SERGEANT. Donald Trump's rhetoric gives comfort to ISIS, says Hillary Clinton.
.@HillaryClinton: Trump's rhetoric "giving aid and comfort to our adversaries," used online for terror recruitment. https://t.co/9i5NIMfTeP

— ABC News Politics (@ABCPolitics) September 19, 2016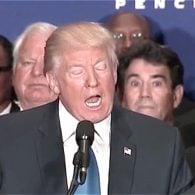 CALL FOR TRANSPARENCY. 50 former government officials and national security and military figures sign open letter to Donald Trump calling on him to disclose foreign business investments. "Donald Trump still has not revealed to the American public his international business relationships, even as it becomes increasingly clear that his overseas ties could well constitute significant conflicts of interest when it comes to charting U.S. foreign policy," the letter reads. "This is unprecedented for a candidate for the nation's highest office. As such, we are calling on Mr. Trump to disclose, in full, the nature of his business relationships overseas — to include specifically who his business partners are and what and where are his foreign investments."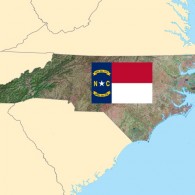 PRICE OF HATE. North Carolina's anti-LGBT HB2 has cost state more than $395 million, according to estimate: "That's more than the GDP of Micronesia. And the bulk of it is from sporting organizations, who even five years ago would likely not have waded into political territory like this. But experts aren't that surprised that the NBA, NCAA, and ACC have taken this step now."
BELGRADE. Police protect Gay Pride march from extremist groups: "Thousands of Serbian riot police cordoned off central Belgrade on Sunday to protect a gay pride march from possible attacks by extremist groups in the predominantly conservative Balkan country. Holding banners and flags, several hundred people marched as helicopters flew above. Police with dogs secured the area, which was sealed off for traffic for hours before the planned start of the event."
AUSTRALIA. Gay Pride brings thousands to Brisbane: "Politicians, emergency services and police officers were among those who joined the march.Leading the way were State Government ministers Jackie Trad, Cameron Dick, Grace Grace, along with Labor Senator Murray Watt."
DEATHS. The Sound of Music's Liesl, Charmian Carr dies at 73. "Carr died in Los Angeles after complications from a rare form of dementia, her representative said."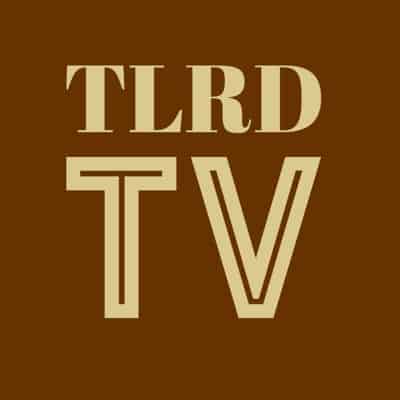 TAYLOR MAC. On 20 songs that made the cut of A 24-Decade History of Popular Music.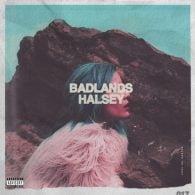 GAY ENOUGH. Halsey claps back at Buzzfeed: "On September 16, BuzzFeed published a feature entitled 'Why Queer Female Pop Stars Can't Win,' which takes a look at how Halsey 'performs her sexuality' in the broader, complicated context of pop music's embrace (or lack thereof) of out, queer, female talent. Using Halsey — who identifies as bisexual — as an example of this, the article asserts that she's backing off of visibly representing her queerness in her art, noting that the same-sex romance of one of her two music videos for 'Ghost' hasn't been reprised in her later work and that she's been spending the last year 'collaborating with hyper-exposed men.'"
5 SECOND RULE. Not true: "Professor Donald W. Schaffner, a food microbiologist at Rutgers University in New Jersey, said a two-year study he led concluded that no matter how fast you pick up food that falls on the floor, you will pick up bacteria with it."
LOUIS TOMLINSON. One Direction singer is not a fan of gay fanfic portmanteau "Larry", the combination of "Louis" and "Harry (Styles)": "The One Direction singer, 24, used Instagram's snazzy new troll blocker tool – reportedly employed by Taylor Swift – to stop this specific word appearing to anyone other than the person who wrote it, according to E! News. But fans who 'ship' the fantasy romance soon realised that Larry, a portmanteau of Louis and Harry, was a blocked word – and started using alternatives to torment him instead.
TONI BASIL. Hey Mickey, at  72, she can still move.
https://www.youtube.com/watch?v=_TTgOt9D5jI
MONDAY MUSCLE. Agassi Ching.
https://www.instagram.com/p/BGmEaRqGDka/?taken-by=agassiching
https://www.instagram.com/p/BDacIu1GDly/?taken-by=agassiching
https://www.instagram.com/p/BKPbmC0hJ6e/?taken-by=agassiching
https://www.instagram.com/p/BC0K2PwmDmA/?taken-by=agassiching