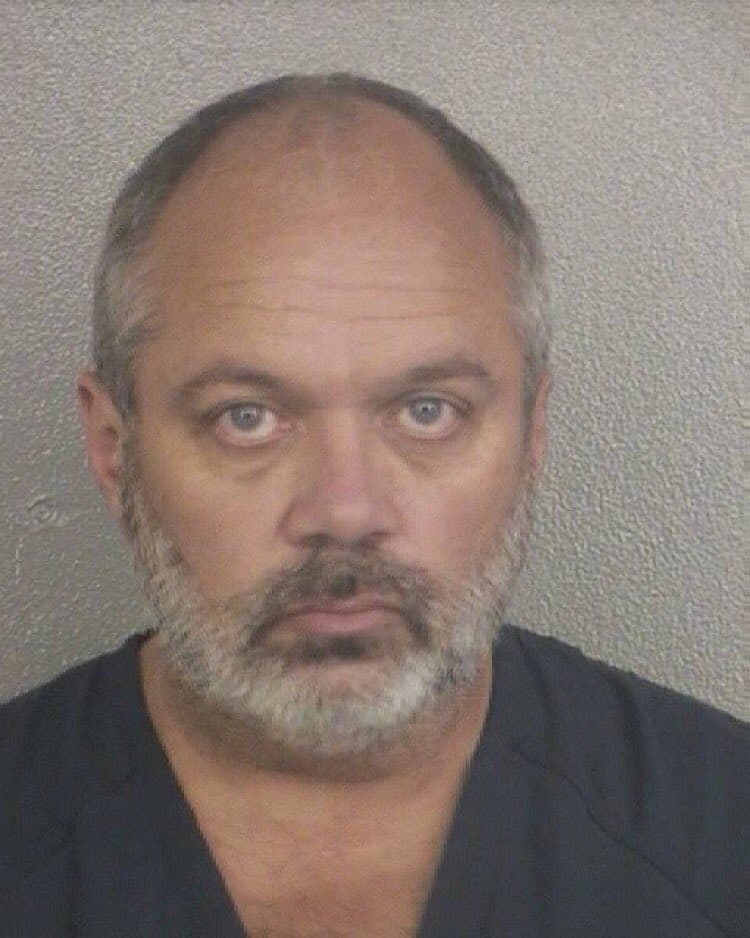 Police have arrested Craig Jungwirth, the South Florida man who threatened a Labor Day weekend Orlando-style massacre at gay bars in Wilton Manors, Florida. Jungwirth was arrested Saturday for driving on a suspended license, but now faces a federal charge, the Sun-Sentinel reports:
Craig Allen Jungwirth, 50, is accused of violating a law of interstate commerce when in Aug. 30 Facebook posts he allegedly mentioned the Pulse nightclub massacre in Orlando and made threats planned for Labor Day weekend in the Wilton Manors area.
Jungwirth was arrested Saturday by the Florida Highway Patrol in Osceola County on an unrelated charge of driving on a suspended license, said Orlando Police Lt. Richard Ruth.
The affidavit released by the FBI Sunday details the grounds for Jungwirth's arrest on a federal charge that prohibits sending "any communication containing any threat to kidnap any person or any threat to injure the person of another."
Jungwirth had left this message on the page of a Facebook user last week, threatening the attack:
My events are selling out cause you faggots are total patsies. None of you deserve to live. If you losers thought the Pulse nightclub shooting was bad, wait till you see what I'm planning for Labor Day.
You can't never catch a genius from MIT and since you faggots aren't dying from AIDS anymore, I have a better solution to exterminate you losers. [SNIP]
I'm gonna be killing you fags faster than the cops kill ni**ers. It's time to clean up Wilton Manors from all you AIDS infested losers.
More details of the affadavit released by the FBI were reported by 7News Miami:
The FBI has taken over Jungwirth's case and according to a federal complaint, Jungwirth has been reported to the police before. The federal complaint states, "multiple complaints for stalking and harassing behavior were documented, as well as incidents of sabotage, vandalism, and trespassing."
The federal complaint also states an FBI agent interviewed the owner and general manager of a Wilton Manors nightclub, and both individuals stated they had interactions with with Jungwirth and he had previously acted in an aggressive manner.
The federal complaint goes on to detail an interview with one of the individuals who contacted Wilton Manors Police in regards of the Facebook posts. The complainant stated they have filed multiple reports against Jungwirth — one that resulted in a restraining order against him.
According to the federal complaint, the complainant also told officials in the past several months, Jungwirth sent them thousands of threatening text messages, Facebook messages and phone calls — many times with Jungwirth stating, "I'm going to get you."
If convicted, Jungwirth could face up to five years in prison, a fine, or both. Jungwirth is expected in federal court in Orlando on Tuesday.