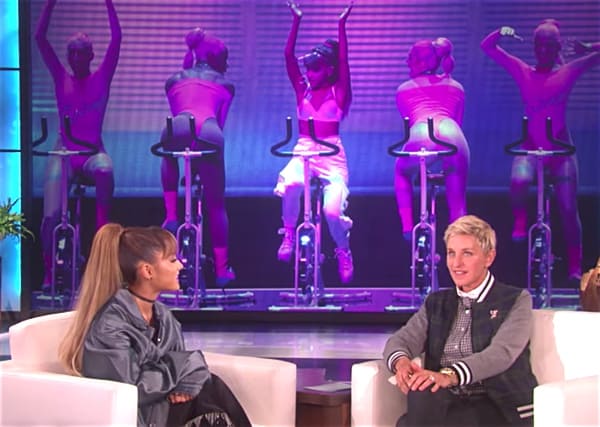 Ariana Grande joined Ellen this week to talk about her VMAs performance in which she sang while riding on a fitness bicycle.
"It was definitely tiring but I was like, 'You know what? it's worth it. I need to be on a bike'. So I committed to it, stuck with it, had the idea of the bike thing the first time I heard Nicki's verse and she says the phrase, um, 'dick bicycle' and the idea was born and I really committed to it."
Interjects Ellen: "What?"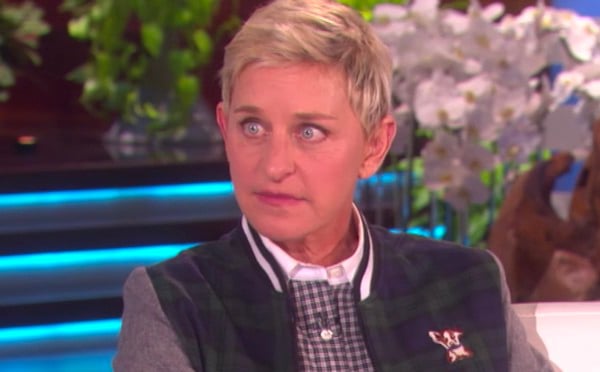 "She has a lyric in the song, she says 'dick bicycle'," explains Ariana.
"What does that mean?"
"You know, uh," says Ariana.
"Mmmm-mmm," Ellen volleys back, shaking her head. "I really don't. I think I'm down with it, but what does that mean? Is that like a banana seat?"
For those needing a more proper definition, you can find it HERE.
Watch: