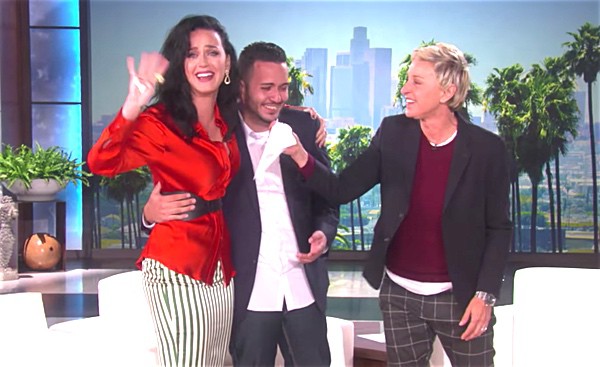 Ellen welcomed Tony Marrero to her show. Marrero is an Orlando shooting survivor who was shot four times in the back but survived because none of the bullets hit any major organs.
Marrero worked at The Wizarding World of Harry Potter with his friend Luis, who was lost at Pulse that night along with 48 others. Marrero had sent Ellen a message during his recovery which inspired Ellen to invite him in to her show.
In the first segment, Marrero takes Ellen through what happened to him at Pulse that night during the shooting, and Ellen's team is there as Marrero has an emotional reunion with his coworkers.
In the second segment, Marrero tells Ellen that he's a huge Katy Perry fan and her song "Rise" helped him through his recovery. So, of course, Ellen has a special guest on hand for him.
Get your Kleenex out for this one.
Watch:
https://www.youtube.com/watch?v=_di-NSVLU4A
https://www.youtube.com/watch?v=uTR9sWuhHyw