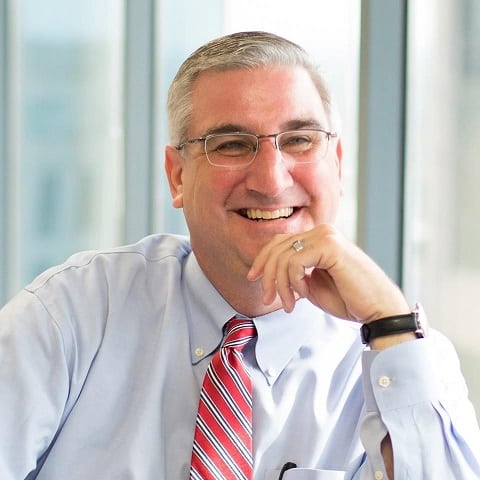 Indiana's lieutenant governor Eric Holcomb has said that LGBT rights are no longer an issue in the state.
In an interview last weekend, Holcomb said that Indiana has "gotten through" the "religious freedom" law signed last year by Donald Trump's running mate Governor Mike Pence. The controversial law sparked national uproar as opponents maintained it would've sanctioned discrimination against gays before GOP legislators approved revisions.
I've maintained my approach throughout the last decade+. That means being very available & transparent. I travel the state quite frequently!

— Eric Holcomb (@HolcombForIN) August 31, 2016
Holcomb said gay rights "is not an issue I'm focused on at all. We've gotten through that," he added, "We've moved forward as a state." The GOP candidate also said that the state is "going to protect religious liberties and freedoms…and municipalities can pass local ordinances." This approach, he said "seems to be working."
.@HolcombForIN on #LGBT civil rights: "Not an issue I'm focused on, at all"
More: https://t.co/V5T4S9F1hN via @FOX59 #INGov #INPol

— Democratic Governors (@DemGovs) September 19, 2016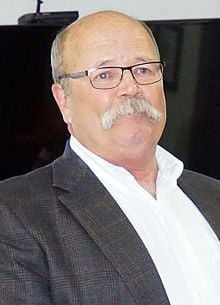 However, on the campaign trail Democratic gubernatorial candidate John Gregg (right) said "Holcomb has his head in the sand to think that the LGBT issue has passed." Gregg also attacked his opponent can't to any particular accomplishments in government because he has spent much of his career as a campaign manager for other lawmaker including former governor Mitch Daniels.
"He's got no program," said Gregg. "He has no program. There's nothing out there. That's because, what's he going to do, say he knows how to run a good campaign?"
Watch the interview below.