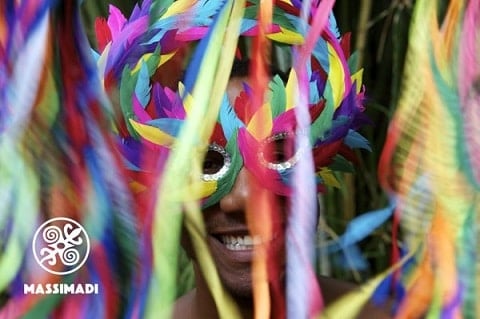 Haiti's first LGBT film festival has been cancelled following threats of death and arson.
Members of Kouraj, Haiti's leading LGBT group, said death and arson threats were made by phone and on social media. Jean Danton Leger, commissioner of Port-au-Prince, said the Massimadi festival was blocked to protect public morals.
Adding to the pressure on organizers, Senator Jean Renel Senatus (right) wrote on Facebook that the Massimadi festival "aims to promote homosexuality in our country" and poses "great danger" to Haitian families. Senatus also congratulated one of the hosts of the festival for pulling out, adding that the money saved should be spent on education.
Haiti – Politic : «Zokiki» declares war against homosexuality:
Monday, Senator Jean Renel Sénatus, aia…… https://t.co/Fz5eIXsZxl

— Haitian American Youth Online (HAY Online) (@HAYONLINEINC) July 13, 2016
According to Reuters, the president of Kouraj, Charlot Jeudy, said organizers are "worried about the security of the members of the [LGBT] community who live in this country." Jeudy added that the festival was banned "precisely because there has been a verbal ban by the government commissioner of Port au Prince, Jean Danton Leger."
Haïti: le premier festival de films LGBTI reporté à cause de menaces #Massimadi @KOURAJayiti https://t.co/DdQukfCsqo

— Massimadi Montréal (@massimadi) September 28, 2016
In July, Senatus launched a war against television shows "advocating homosexuality." Targeting Glee specifically, he said:
"I want to send a signal to the Haitian families that are in danger today. Fathers and mothers should observe an outstanding vigilance during the holidays. We want to draw their attention to these serials that promote bad manners, to the contrary of morality."
The Massimad festival, which has also been held in Brussels and Montreal, aims to raise awareness of homophobia in African and Caribbean communities.
Watch a report on the 2014 Montreal Massimadi festival below.