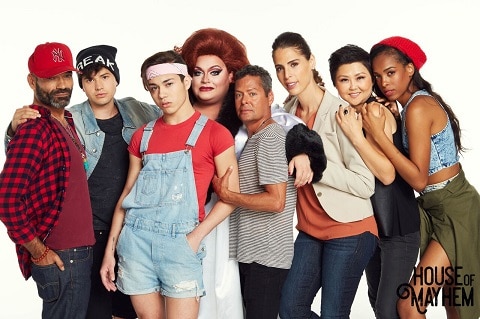 Based on the GLAAD award-nominated play Auntie Mayhem by David Pumo, a new series about homeless LGBTQ youth has launched a crowdfunding campaign to raise $39,850 to cover the production's costs.
House of Mayhem, a "raw, unflinching look at bullied, abandoned gay and transgender kids, and the unique and alternative families they create," is based on Pumo's legal work with LGBTQ teens who account for 40-50% of entire homeless youth and a third of all teen suicides.
https://twitter.com/houseofmayhemtv/status/774265889088688128
Director Henry Alberto said:
"Never before has there been a television show intended to bridge the gap between the generation that witnessed Stonewall, AIDS, and Cher with the generations of Instagram, the repeal of DOMA, and Lady Gaga. House of Mayhem is a timely series with immediate importance and relevance. It's a story of hope and acceptance that cracks open the definition of family, and presents a world where all kids have value."
https://twitter.com/houseofmayhemtv/status/775402193302065152
The series will star trans actress Carmen Carrera and RuPaul's Drag Race's Ginger Minj.
You can donate here and watch a trailer below.
https://vimeo.com/180680322