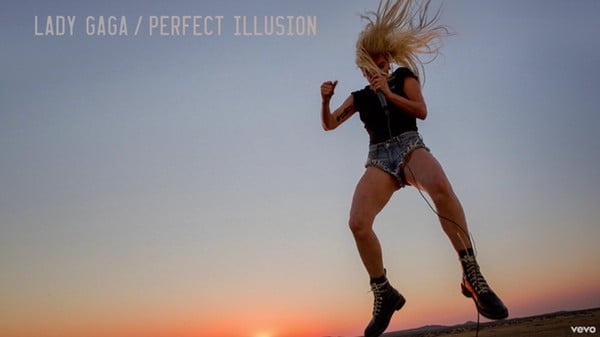 Lady Gaga has released the first single from her forthcoming fifth studio album. The track, intended to be about "modern ecstasy" (one of the lyrics) according to Mother Monster herself.
The track was co-produced by Gaga, Kevin Parker of Tame Impala, BloodPop, and Mark Ronson.
Mark Savage at the BBC describes the track as "a propulsive disco-rock track, built around a perpetually building chord sequence that lends the song a compelling sense of urgency."
Said Gaga to Savage:
"I believe many of us are wondering why there are so many fake things around us. How do we navigate through social media? How do we look through these images that we know are filtered and altered, and decipher what is reality and what is a perfect illusion? There are also a lot of things on the internet that are not reality. And I think people are pressured to keep that personal illusion going on in their real lives. So this song is about raging against it and letting it go. It's about wanting people to re-establish that human connection."
NME calls it a "formidable return".
Richard He at The Guardian isn't impressed:
The song aspires to the heartbreak and triumph of a classic disco record. But Gaga lacks the grace of a true disco diva. Donna Summer, Diana Ross, Gloria Gaynor – their voices were smooth, not jagged. Nor is there any sense of camp, or a knowing wink, to defuse the tension – no, Gaga's deathly serious. At its most transcendent, disco was about dancing joyfully through your tears. Perfect Illusion sounds more like heaving sobs, flailing about in search of a melody.
Listen:
What do you think of "Perfect Illusion"?