LOW OPINION. New Clinton campaign ad hits Donald Trump on his opinions of the nation's citizens. "Clinton's 60-second ad, released Tuesday, uses video of Trump's speech in Baltimore on Monday, when he slammed Clinton's "deplorables" remark and called on her to retract it or drop out."
HILLARY'S HEALTH. Clinton says she's feeling fine and getting better.
Thanks to everyone who's reached out with well wishes! I'm feeling fine and getting better. -H

— Hillary Clinton (@HillaryClinton) September 12, 2016
Like anyone who's ever been home sick from work, I'm just anxious to get back out there. See you on the trail soon. -H

— Hillary Clinton (@HillaryClinton) September 12, 2016
FULL DISCLOSURE. NYT Editorial Board demands all medical records from both candidates: "On Monday, a spokesman for Mrs. Clinton said she would release additional health information in coming days. For his part, Mr. Trump said he would make public "very, very specific" records, a remarkable promise coming from someone who has resolutely stonewalled on his tax returns. Should both candidates honor these pledges, and provide plenty of detail, the winners will be the voters."
COLIN KAEPERNICK. The 49er continued his National Anthem protest on Monday Night Football: "Kaepernick was joined by team-mates Eric Reid, Antoine Bethea and Eli Harold. Kaepernick and Reid knelt while Bethea and Harold raised their fists, as did two of their opponents, the Los Angeles Rams' Robert Quinn and Kenny Britt. The 49ers went on to shut out the Rams in a 28-0 victory."
EQUALITY ACT. Rep. Ileana Ros-Lehtinen becomes latest Republican co-sponsor: "Rep. Ileana Ros-Lehtinen (R-Fla.) — who has a transgender son, Rodrigo — quietly became on Friday the second House Republican and third Republican in Congress to co-sponsor the comprehensive LGBT rights legislation."
TRANSPARENT. Transgender producers of hit Amazon show share photos from their life together.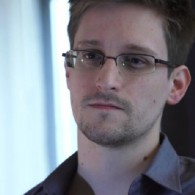 EDWARD SNOWDEN. Obama should pardon me: "The US whistleblower's comments, made in an interview with the Guardian, came as supporters, including his US lawyer, stepped up a campaign for a presidential pardon. Snowden is wanted in the US, where he is accused of violating the Espionage Act and faces at least 30 years in jail. Speaking on Monday via a video link from Moscow, where he is in exile, Snowden said any evaluation of the consequences of his leak of tens of thousands of National Security Agency and GCHQ documents in 2013 would show clearly that people had benefited."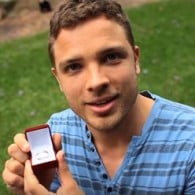 AUSTRALIA. Cabinet approves funding for same-sex marriage plebiscite: "Cabinet has approved a plan to give $7.5m in public funding to both the yes and no campaigns in the marriage equality plebiscite, but Labor has warned that makes it even more likely to block the popular vote. According to reports on Monday night cabinet approved a plan for a plebiscite on 11 February that will ask voters: 'Should the law be changed to allow same-sex couples to marry?'"
BOOKS. Man Booker Prize shortlist announced: "The shortlist for this year's Man Booker Prize for Fiction, among the most prestigious literary honors in the world, includes six books by authors from Britain, Canada, South Africa and the United States, the prize committee said on Tuesday. The nominees for the award, which comes with a cash prize of £50,000, or around $66,400, were chosen from a longlist of 13 names, which was announced in July."
OPEN LETTER. To Madonna. "What disturbed me is that I saw yet another example of her using terms for the female anatomy as the ultimate insult for a man — you know, because there's nothing more demeaning you can say about a man than to compare him to a woman."
CHINA. Student sues over textbooks that call homosexuality a 'disorder': "Since 2001 when homosexuality was declassified as an illness in mainland China, 40 percent of the psychology and mental health teaching materials published on the mainland say homosexuality is an illness."
LEAK OF THE DAY. Britney Spears "Mood Ring".
https://www.youtube.com/watch?v=Ksen_G7n5pY
TOO HOT FOR TUESDAY. J Torres.
https://www.instagram.com/p/BKG7MV4gOhk/?taken-by=officialjt
https://www.instagram.com/p/2EzumDRtW2/?taken-by=officialjt
https://www.instagram.com/p/BHFWIypgHRz/?taken-by=officialjt
https://www.instagram.com/p/BJoPosuDNZi/?taken-by=rickdaynyc