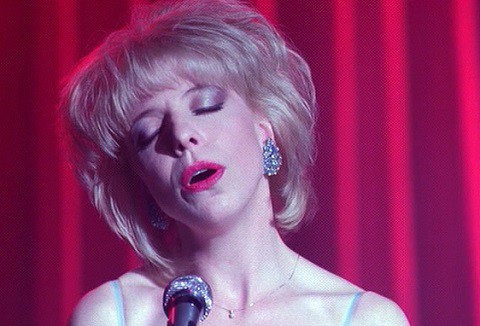 This week in New Music: ahead of the Twin Peaks hysteria, Julee Cruise joins forces for a single release with King Dude, Sonic Youth's Kim Gordon releases her first track under her own name, a live collection restores missing Led Zeppelin tracks and an unfortunately named minimalist post punk collaboration from Nice As F**k.
---
Julee Cruise & King Dude – Sing Each Other's Songs For You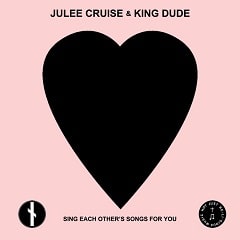 With anticipation for series (perhaps) three of Twin Peaks building, it's a wonderful thing to see Julee Cruise return with a 2-track release with King Dude on which they – as the title might suggest – sing each other's songs.
Cruise's contribution is a cover of King Dude's "Animal" which basically gives the track the ethereal, fuzzy loveliness we have come to expect while Dude provides a cover of Twin Peaks classic "Rockin' Back Inside My Heart."
The 7″ limited edition release is available here.
[bandcamp width=100% height=120 album=3855466022 size=large bgcol=ffffff linkcol=0687f5 tracklist=false artwork=small]
---
Kim Gordon – "Murdered Out"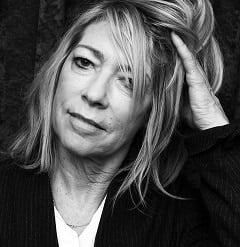 Although recording for more than 35 years now, Sonic Youth legend Kim Gordon has never issued anything under her own name until now.
Apparently inspired by the Los Angeles practice of blacking out identifying marks on cars (really?), "Murdered Out" isn't too different from Gordon's massive output over the decades.
"I was interested in how [black matte spray]," Gordon told Rolling Stone, "is a subliminal way of X-ing yourself out of the culture. It's intentionally restrictive; it reclaims something that's shiny, fetishistic, what was once a driving force of American production and part of L.A. culture – the car. [Black matte spray] is away saying that there's nothing in mainstream culture for you." Fair enough.
"Murdered Out" opens with a massive ripper sound that gives way to her guttural rasp. Probably a bit heavier than a lot of Sonic Youth's work, it's a banger.
---
Led Zeppelin – The Complete BBC Sessions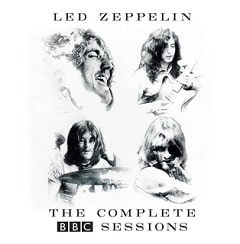 This remastered reissue of five Led Zeppelin sessions recorded for the BBC in 1969 – along with a live performance recorded in 1971 – includes a number of tracks that weren't included in the 1997 release.
Of most interest to fans will be three tracks (the 1969 Rhythm and Blues Session) including the only known recording of "Sunshine Woman."
A collection documenting the early days of a work in progress, this is a must for all fans.
---
Nice As F**k – Nice As F**k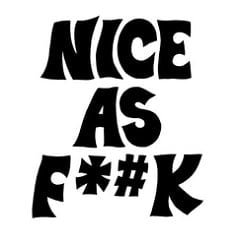 I'm leaving this one until last because the band/album name is unfortunate, screaming as it does hipster bullshit.
That's a crying shame because this collaboration between Jenny Lewis (Rilo Kiley), Erika Forster (Au Revoir Simone) and Tennessee Thomas (The Like) is one of my favorite releases of the year so far.
An entirely press- and promotion-free zone, the album comes in at 26 minutes over nine songs, each song featuring Lewis singing over post punk beats almost entirely without guitar or keyboards.
It's hard to imagine there will be a follow up album. This is three friends with a lifetime of music between them trying something new and clearly loving it.
Love it or hate it, they leave you with a 40-second "Nice as F**k" theme, "We're nice as f**k, wish you good luck."
They really are though.