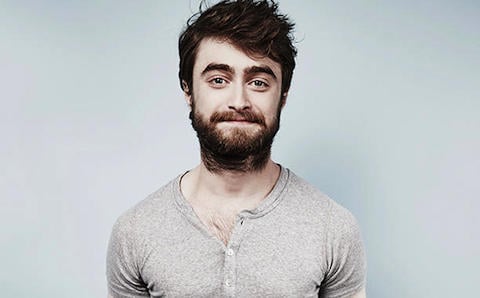 Harry Potter star Daniel Radcliffe – recipient of LGBT mental health charity The Trevor Project's Hero Award in 2011 – has said gay actors fear coming out because they could be typecast in gay roles.
In an interview with the BBC's Victoria Derbyshire, Radcliffe said that although "Neil Patrick Harris has made a career as playing the straightest guy on television…it is sad, but there is a kind of line where people say 'Oh no people won't buy him as straight anymore."
Daniel Radcliffe – "Hollywood is undeniably racist" https://t.co/OJsfs6CpAc #VictoriaLIVE pic.twitter.com/S0pJWxLDNs

— Victoria Derbyshire (@vicderbyshire) September 20, 2016
Speaking about his role in the thriller Imperium, he added that it is "pretty undeniable" that Hollywood is racist. In the film, Radcliffe plays Nate Foster, an FBI agent who goes undercover to infiltrate a white supremacist group. He said that while the film industry likes to think of itself as being "very, very progressive," it has been "lagging behind in all sorts of areas."
Addressing rumors that the London stage play Harry Potter and the Cursed Child could be turned into a film, the actor said he is currently not interested in reprising his role but added "maybe if 30 years had passed I would be thinking differently."
Daniel Radcliffe's here – on in a mo on @BBCTwo pic.twitter.com/PWTRjNGzwq

— Victoria Derbyshire (@vicderbyshire) September 20, 2016
Radcliffe also said it's unbelievable that Donald Trump, a "wealthy, privileged man has somehow managed to convince people that he is not part of the elite and that he is sort of a man of the people."
Watch the interview and a trailer for Imperium below.