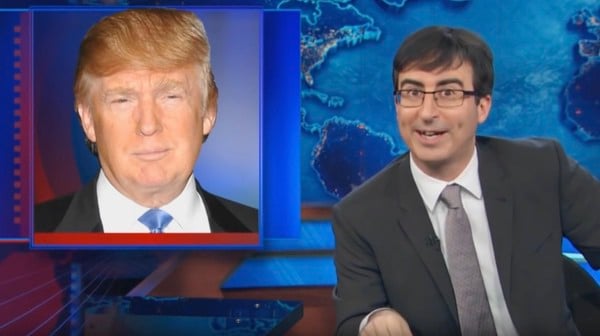 From the Be Careful What You Wish For Department, John Oliver once pleaded with Donald Trump to run for president, back when he was considering making the plunge in July 2013:
"Do it. Do it. Look at me. Do it. I will personally write you a campaign check now on behalf of this country which does not want you to be president but which badly wants you to run."
Watch:
https://www.youtube.com/watch?v=sJ-pHKsXgm0
OF course three years later, Oliver was pleading with him to drop out.
(via reddit)