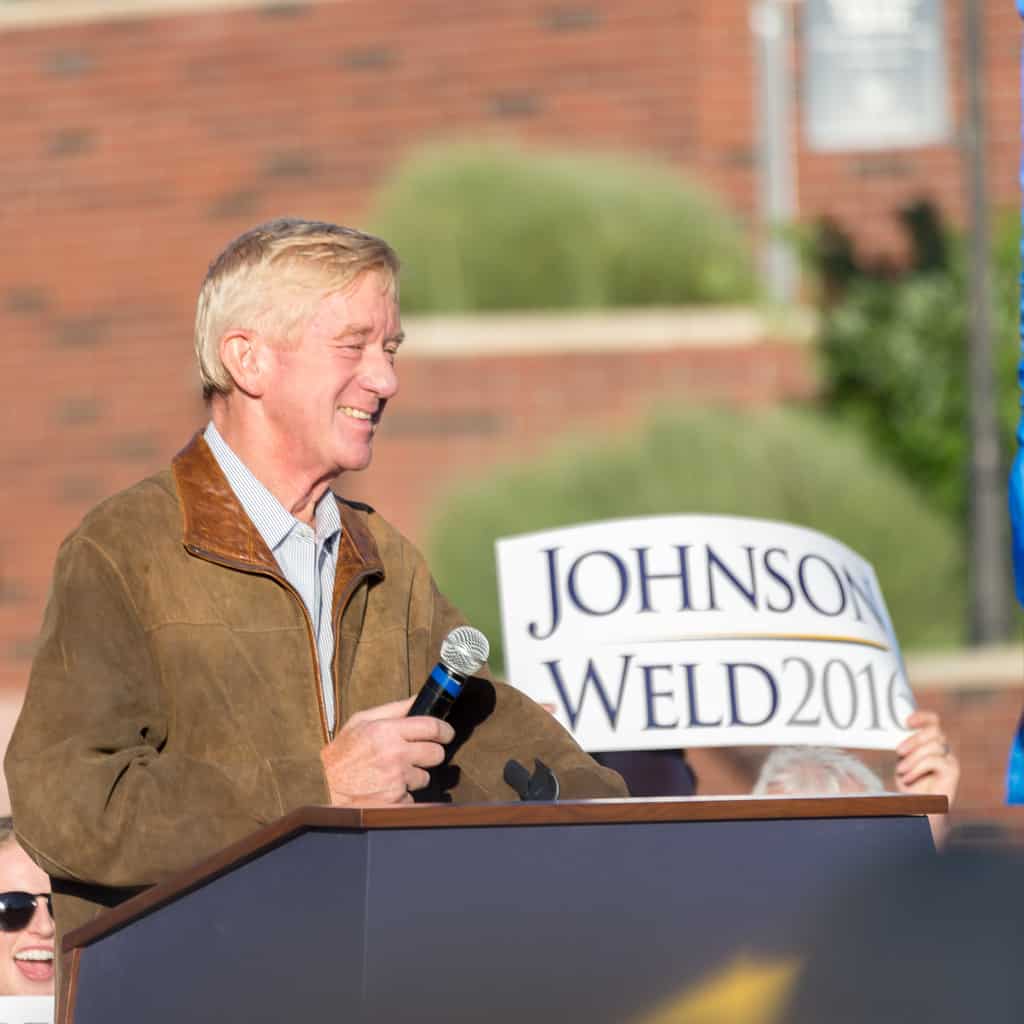 Libertarian VP nominee Bill Weld said in a phone interview on Tuesday that he will spend the duration of the 2016 campaign attacking Donald Trump to prevent him from winning The White House.
The Boston Globe reports on Weld's announcement that has many believing he has abandoned his ticket:
Weld, a former Republican governor of Massachusetts, said he is focusing on Trump because, while he disagrees with Hillary Clinton on fiscal and military issues, Trump's agenda is so objectionable it's "in a class by itself."
"I think Mr. Trump's proposals in the foreign policy area, including nuclear proliferation, tariffs, and free trade, would be so hurtful, domestically and in the world, that he has my full attention," Weld said.
He insisted he was not abandoning Johnson, although he signaled that bolting from the Libertarian Party might be a possibility in the future.
"I'm certainly not going to drop them this year," Weld said.
Weld added, "I have had in mind all along trying to get the Donald into third place, and with some tugging and hauling, we might get there."
He told the Globe that he hopes to be involved in the re-shaping of the Republican party after the 2016 election, working with leaders such as Mitt Romney and former Mississippi Governor Haley Barbour.
"Maybe somebody is going to come up with a new playbook, and I don't know who it's going to be, but it would be fun to participate," Weld said.
It's shocking for a candidate to admit defeat five weeks before the election, even though Johnson is at just 7.4 percent nationally in the Real Clear Politics polling average. However, Weld's move doesn't exactly constitute "going rogue," since earlier in the day Johnson admitted in a CNN interview, "I guess I wasn't meant to be president." The Libertarian nominee was trying to argue that his lack of foreign-policy knowledge is an asset five days after he was unable to name a world leader he admires. Johnson described that as another "Aleppo moment," referring to a previous gaffe in which he failed to recognize the name of the besieged Syrian city.
The gaffes led many to say Weld should be at the top of the ticket, and Weld strategists reportedly looked into the possibility of doing that, only to be shot down by Johnson.
As noted above, Weld's announcement came on the heels of multiple gaffes made by his running mate, Gary Johnson, on foreign policy. Johnson recently stunned an MSNBC panel with his "What is Aleppo?" remark, showing him to be unaware of the city at the center of the Syrian refugee crisis, and doubled down in a town hall with Chris Matthews where he said he couldn't name a foreign leader he respected. Yesterday, Johnson said that not knowing world geography and the names of world leaders would make him a good president because it would prevent him from starting wars. 
[Top photo via Flickr]