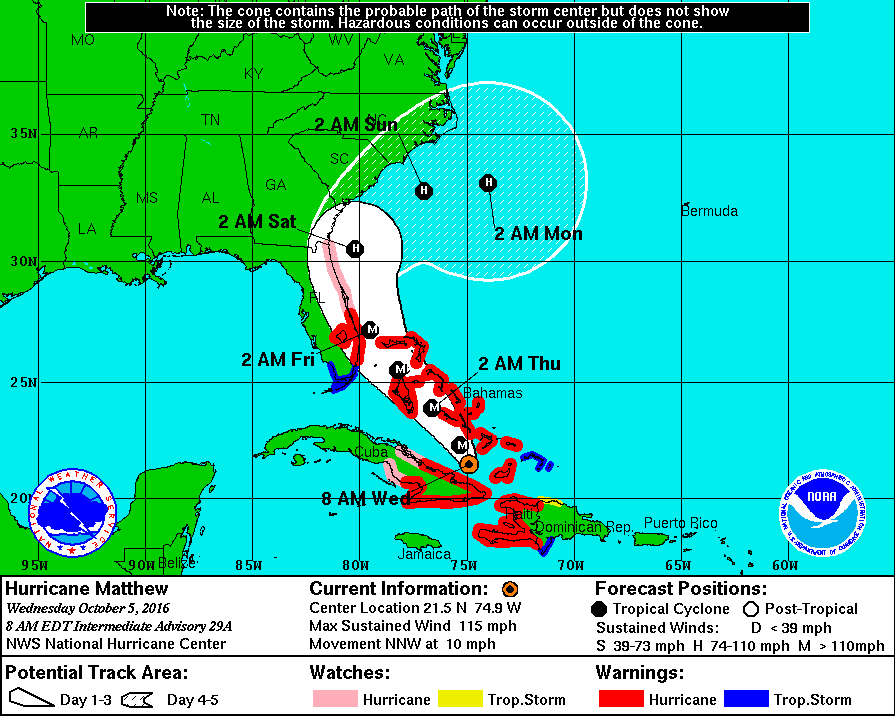 HURRICANE MATTHEW. South Florida, Georgia, Carolinas on high alert as Matthew rakes Bahamas. Latest models (below) show many possibilities of future track.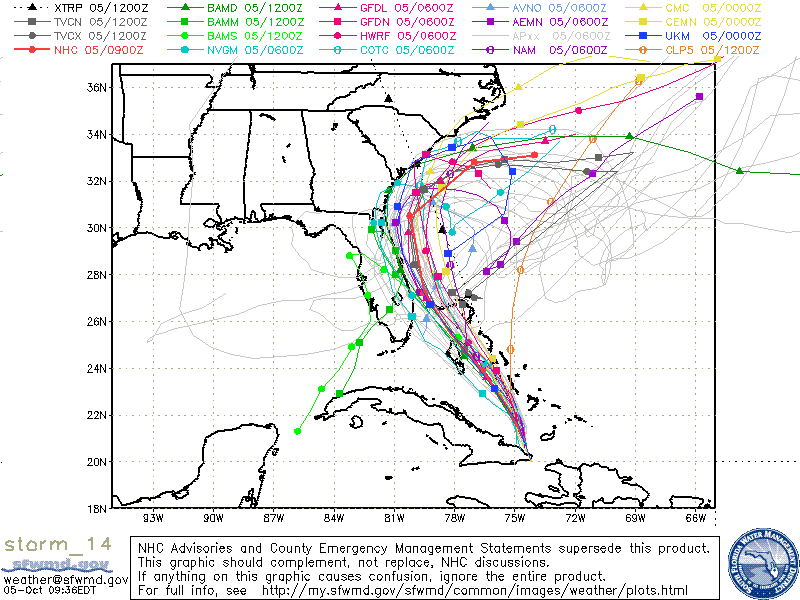 SOUTH FLORIDA. Latest Matthew update: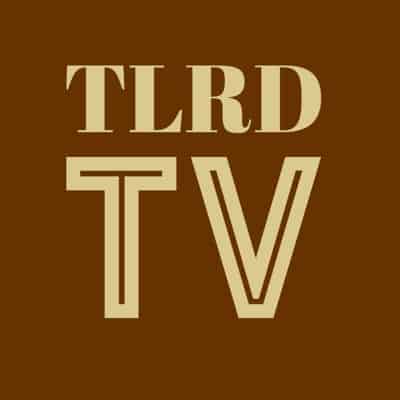 VP DEBATE. Historian notes Pence's unwillingness to defend Trump: "And the astounding thing to me tonight was that, you know, Pence declined so many chances to defend Trump, suggested to me that you know, maybe he is not too optimistic about the possibility of being vice president, and therefore he thought it was OK to do that."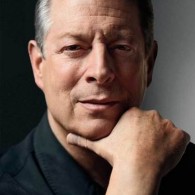 2016 ELECTION. Al Gore to hit campaign trail for Hillary Clinton: "Clinton and aides have recently been pointing to Gore's 2000 experience as a warning to young voters who are considering voting for third-party candidates. Gore also is a notable spokesman for the issue of climate change — a topic President Barack Obama has also been using to try to energize young voters."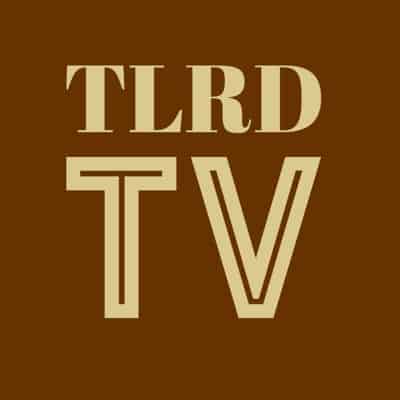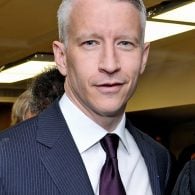 ANDERSON COOPER. Anchor staying at CNN, won't join Kelly Ripa: "The CNN anchor, whose profile has risen amid a tumultuous election season, has signed a new long-term deal to remain at CNN, thus taking himself out of the running to be Kelly Ripa's co-host on ABC's Live, sources tell The Hollywood Reporter. Cooper informed his staff at CNN's Anderson Cooper 360 last week. He also, of course, let good friend Ripa know that he would not be joining her permanently, though he will continue to fill in on the program. Cooper's new CNN contract does still include a carve-out for Cooper to appear on CBS News' 60 Minutes, where he does several pieces each season."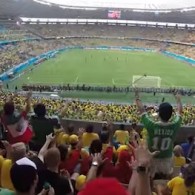 MEXICO. Mexican Soccer Federation to appeal FIFA fine over anti-gay slurs: "The latest fine, for $31,675 (30,000 Swiss francs), involves chants at qualifying matches for the 2018 World Cup to be held in Russia. Mexican federation secretary general Guillermo Cantu said Tuesday that his group will appeal the fine because 'in the specific context the chant is not discriminatory.'"
BROMOSEXUALS. The NYT hones in on this friendship phenomenon. "For gay men, Mr. LaSala said: 'friendships with straight men can be very healing. When you experience a close friendship with a straight guy and that person is very accepting, it's a balm for some old wounds.'"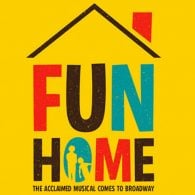 KATE SHINDLE. Former Miss America now president of Actors' Equity will play Alison Bechdel in the touring production of Fun Home: "Over the next year, Ms. Shindle will be traveling from city to city, introducing the country to one of the more unlikely recent musical successes, while simultaneously leading her union as it works to improve pay and benefits for more than 50,000 actors and stage managers across the United States."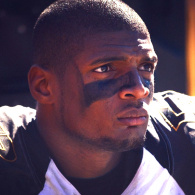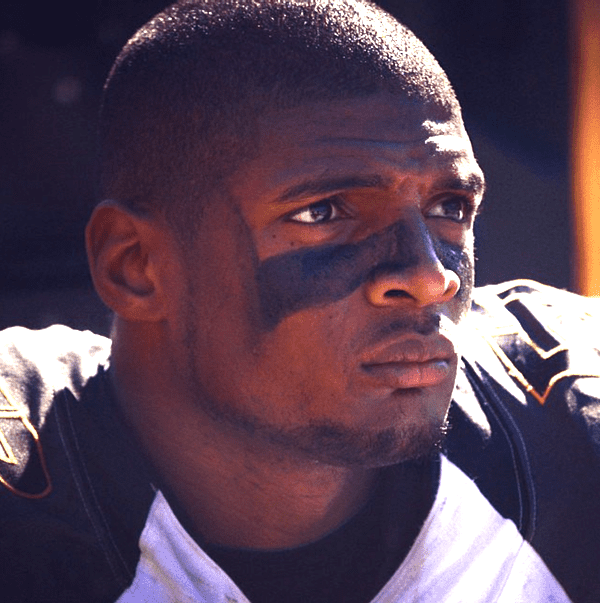 KENTUCKY. Michael Sam to deliver keynote address at Northern Kentucky University's fourth annual celebration of LGBTQ History Month: "This is really about education," [Bonnie Meyer, NKU's director for LGBTQ (Lesbian, Gay, Bisexual, Transgender and Questioning) Programs & Services] said. "Every year we see more and more — even first-year students — who are gay, lesbian, bisexual, trans, etc. They are getting information from our Inclusiveness office. It's about preparing people for their futures. And if we can continue to bring in people who challenge what people think and promote inclusion then we'll keep doing it."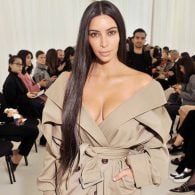 KIM KARDASHIAN WEST. Reality star blames herself for robbery: "Kim's in shock and blaming herself. She's tearing herself up that she Snapchatted the ring so much and wore it all the time. This incident is making her question everything. How she dresses, what she does."
YAHOO! Company scanned millions of emails at request of intelligence agencies: "The online company built a custom software program to search all incoming emails at the request of national security agencies, including the FDBI, according to two former employees and a third person with knowledge of the events."
COURTING DRAMA. John McEnroe blasts authenticity of forthcoming Shia LaBeouf biopic Borg vs McEnroe. "I don't know if they are planning on doing the whole movie without input or any type of arrangement from me or Björn," said McEnroe. "I haven't seen anything, and they've already started the movie."
HAUNTING TRAILER OF THE DAY. Patriots Day.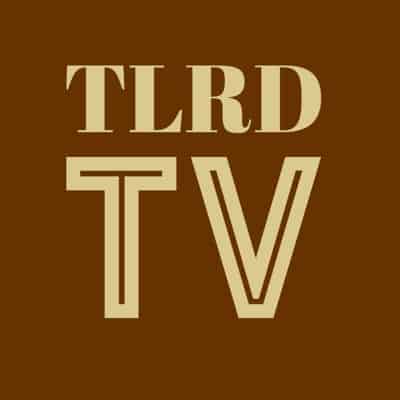 HUMP DAY HOTTIE. Photographer Menelik Puryear. And check out his gorgeous photos of others here and here.
https://www.instagram.com/p/sLk-XWg2I8/?taken-by=mr_puryear&hl=en
https://www.instagram.com/p/k5DFgtA2Dc/?taken-by=mr_puryear&hl=en
https://www.instagram.com/p/wF1P5_g2CD/?taken-by=mr_puryear&hl=en
https://www.instagram.com/p/31rv2wA2Jv/?taken-by=mr_puryear&hl=en
https://www.instagram.com/p/BIOfXGQg4nD/?taken-by=mr_puryear&hl=en