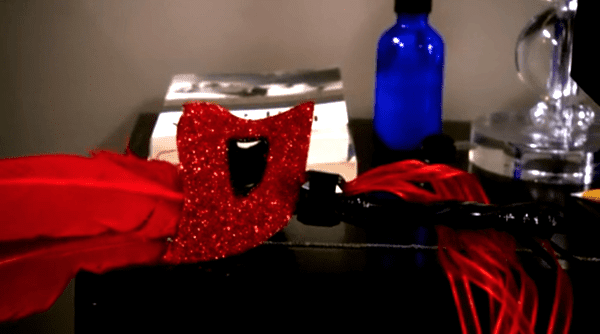 On tonight's episode of Logo's gay 'Bachelor' Finding Prince Charming, one of the suitors will reveal to Robert and the other contestants that he is HIV-positive.
Host Lance Bass and Prince Charming himself Robert Sepulveda Jr. confirmed that one suitor would come out as HIV-positive back in August. 
That suitor spoke with People magazine about the experience coming out as HIV-positive on television, to a man you're dating (let's call it that?), and to a group of new acquaintances.
Watch a clip from tonight's episode and read a spoiler-filled interview, below.
---
In a clip released ahead of tonight's episode, Eric Leonardos, a 35-year-old celebrity hairstylist, decides to share his status with fellow suitor Justin before telling Robert. Eric has become close with Justin and decided he wanted to tell somebody in the house before he talked to Robert.
Eric chose the night of a masquerade party to make his reveal and it seemed tailor-made for such an occasion (and probably was)–each suitor is supposed reveal something about himself that he otherwise wouldn't.
Eric told Justin that he decided to make a red mask for the masquerade because his reveal would be about his HIV status.
Said Eric to Justin, "10 years ago I found out that I was HIV-positive. When I realized I was gay I was so ashamed, the way that I was raised, the way that I was brought up–it wasn't an option. Then when I found out I was HIV-positive, I was so ashamed."
Justin offered Eric his support and seemed to understand the significance of Justin choosing to share his status with him.
Speaking with People magazine, Eric admitted he was nervous about sharing this part of himself on the show, "Mainly because I was sharing, I'm sharing this not only with Robert, I'm sharing it with my peers on the show, I'm essentially sharing this information with anybody who's going to watch the show."
In the end, Eric said the experience was "very freeing":
It was one of the most freeing moments I think I've ever experienced to have the people around me put their arms around me. I felt supported. What I do know about people living with HIV is that one of the most important things is to make them feel the love and support of the people around them and they apparently take better care of themselves and seek treatment and go through with that when they feel that sort of love and support, and so statistics show that people take better care of themselves when they feel supported by the people around them. For me I just felt really good. It was a beautiful moment.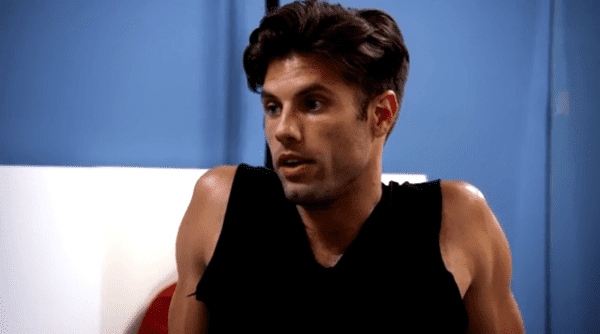 As to why he wanted to join Finding Prince Charming in the first place, Eric said,
This opportunity kind of fell into my lap. This year was a year of yes. I decided I was inspired to say yes to everything that scared me. And going on a reality show I can't think of anything else that would scare me more than putting my life, who I am, my feelings, on the line. And that definitely scared me so I said yes to that. You know, I've been single for a few years now, I thought, Why not? Not a lot of people get an opportunity to pursue love in this way, so why not take a risk, take a chance and see what happens?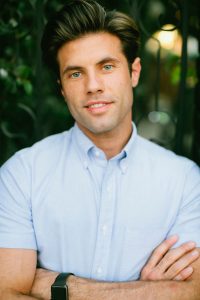 Of the impact he hopes coming out as HIV-positive will have for those watching, Eric said, "I really just want to be a service and be able to help people and use my experience for the greater good."
Eric added that he hopes his share will help combat the stigma around HIV:
…the stigma around people with HIV and AIDS is something I would love to see in my lifetime completely eradicated. People live normal lives today with it and people are able to have relationships and share themselves with people, and nobody should be limited to the experience of love based on a virus that they may have, a disease that they may have.
He also said he hopes more people will be inspired to go out and get tested:
The call to action here really is that people need to go get tested and not be afraid to get tested. So many people don't get tested for HIV and for other STD's because they're afraid of the result. And educating people is where it starts.