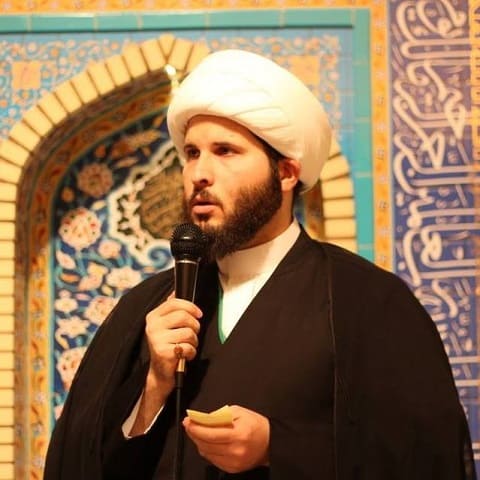 A U.S.-born radical Islamist preacher who released a video describing methods for killing gay people is to give a number of speeches in London over the coming days.
In the video, Shaykh Hamza Sodagar calls for gay people to be beheaded, set alight, thrown off cliffs and have walls torn down over them. When Sodagar suggests using a combination of these methods, his audience laughs.
Born in Washington, D.C., Sodagar has spent the past 14 years in Iran studying Islamic law and principles, reports the Express.
According to website The Muslim Group, Sodagar is "deemed a role model by young Muslims around the world."
Organized by the Ahlulbayt Islamic Mission group, Sodagar will be speaking at the Islamic Republic of Iran School in London between October 4th and 12th.
In a statement, Ahlulbayt Islamic Mission said:
De-contextualised excerpts of this series, were used by right-wing media to suggest that Shaykh Hamza was calling for 'the beheading and burning of homosexuals'. This is untrue and a mischievous and malicious accusation to make.
To suggest that Shaykh Hamza is calling for the beheading and burning of homosexuals is laughable and absurd.
According to our understanding, it is precisely this irresponsible behavior that incites hatred and fuels racism and discrimination; and to this we shall not remain silent. We believe such entities intentionally seek to fuel divisions, stifle alternate voices and defame personalities that seek to make a positive contribution to society.
In a 2011 BBC interview, Sodagar agrees that "homosexuality is a sin" but says he accepts arguments for same-sex marriage based on "secular principals"
Watch both videos below.
(Image via Facebook)