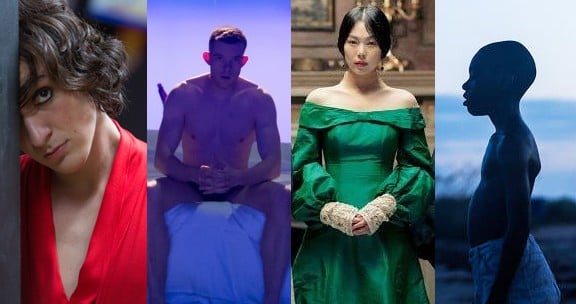 Sing the following to the tune of Kylie Minogue's "Your Disco Needs You":
♫ Queer movies, Queer movies, Queer movies need you!
Queer movies, Queer movies, Queer movies need you!♫
If there was ever a weekend to get your gay ass to the movie theaters it's this one. The choices are suddenly abundant and very pleasurable… at least on the coasts (consider this a November preview if you're further inland).
This is a crucial moment because we get not one but two new must-see art films, Moonlight and The Handmaiden, which couldn't be more different but for their immense quality. Together they remind us of the range and diversity and aesthetic power that queer cinema is capable of. They're also both platform releases and how well such releases do and how many cities they expand to always comes down to us; if we don't support LGBT cinema we eventually get much less of it.
On top of these two arguably masterworks, those near New York City have even more options because NewFest opens today and runs through the 25th.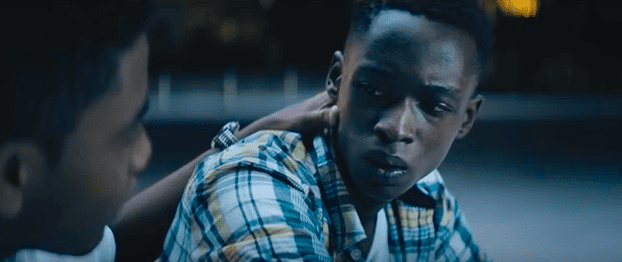 Must See #1 Barry Jenkins' Moonlight
We've already warned you that Moonlight is an Oscar contender (see our Best Picture preview) but the excitement is growing as more people get a chance to see this remarkable picture. Even the queen herself, Madonna, was just raving about it on Instagram! Critics are saying it's a rich original film about growing up gay and black. That's true. The film will provoke many identity politics discussions, but it's so much more than that. The director Barry Jenkins' artistry is so strong that the film is universally relatable to the gay experience.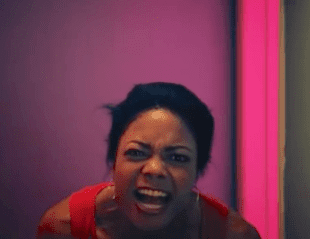 Moonlight, which is told in three acts, has a stunning bruised beauty throughout. We watch, aching, as "Chiron," a black boy with a homophobic addict mother (Naomie Harris, ferocious and revelatory) struggles to grow up and come to grips with his sexuality at different stages in his life. It's one of the first "coming of age" films to understand that coming of age isn't as automatic as the term applies. You don't just arrive there through the passage of time, you actually have to decide who you are.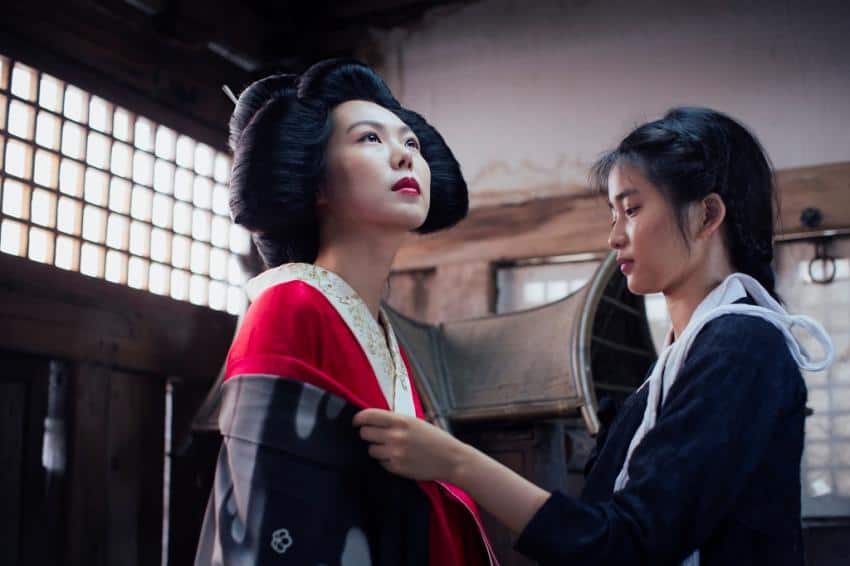 Must See #2  Park Chan Wook's The Handmaiden
Park Chan Wook is best known in the States for the ultra violent cult hit Old Boy. The one thing that unites all of his outre films, though, is that they're ravishingly sensual experiences. You can practically taste, smell, and hear every last inch of them.
The director has really outdone himself with The Handmaiden, a superb, funny, and strange adaptation of the Victorian lesbian novel "Fingersmith." He reworks the story into a crazily erotic stylized costume drama set in 1930s Korea in which a thief masquerading as a ladies maid falls in love with her mark, the fragile wealthy Lady Hideko. Lady Hideko can drive men wild merely by reading to them (the reading sequences in something like a library/dungeon are out of this world amazing).
I don't want to spoil a single wonderfully odd moment but you may never hear bells, see octopuses, or think of personal libraries in quite the same way again after this unforgettable movie.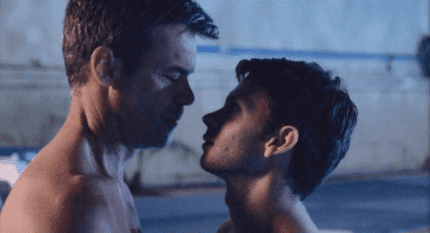 Must See #3 NEW FEST
New York City's LGBT film festival NewFest just opened with a Voice & Visibility Award for Unbreakable Kimmy Schmidt star Tituss Burgess and the Opening Night Film The Pass starring out hunk Russell Tovey. Also among this year's entrants is the film Retake, produced by Towleroad's own Sean Mandell. The festival runs through October 25th – you can see the full lineup here. A wide variety of wonderful LGBT films awaits you!