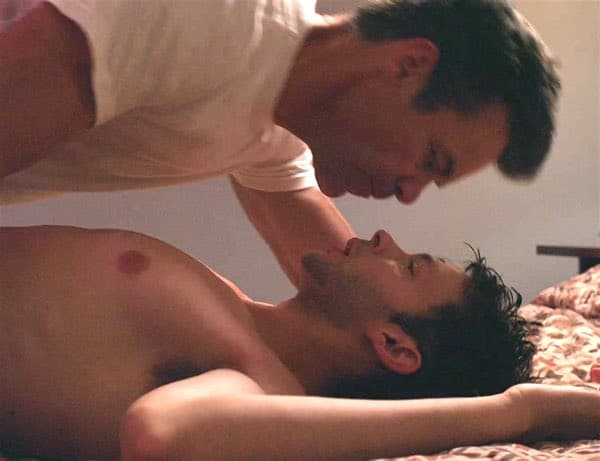 Back in November 2014, we posted a Kickstarter trailer for the film Retake, which was seeking funds for production.
Today news comes that the film will be screening at both Frameline (previously announced) and Outfest Los Angeles, the largest LGBT film festivals on the west coast, and you can check out a teaser trailer for the project below.
The film, a road trip adventure which follows two lost souls on a role-playing, memory-mining journey to the Grand Canyon, stars Tuc Watkins as Jonathan, who hires a hustler (played by Devon Graye)  to help him recreate a road trip from his past. The film also features Derek Phillips (Friday Night Lights) and Kit Williamson, from the well-known LGBT web series EastSiders.
Retake marks the feature film debut for Nick Corporon, who wrote and directed Barbie Boy, an award-winning short which we featured HERE two years ago. Retake is co-produced by cinematographer Collin Brazie, and Sean Mandell (yes, Towleroad's own).
Says Corporon of the film: "Retake really continues a few threads from my previous work – identity and finite love. The film is about two broken souls, desperate for human connection."
Enjoy, the trailer, and congrats on an idea fully realized. Check it out when it hits your neck of the woods!