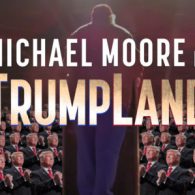 OCTOBER SURPRISE. Michael Moore to debut surprise Trump documentary today: "[Moore] made a movie about Donald Trump, which the filmmaker is self-distributing this weekend, and everyone is learning about it now. Moore is currently in the editing/mixing room, putting the final touches on Michael Moore in TrumpLand in time for tonight's premiere at New York City's IFC Center at 9:30PM ET. He literally just hired a publicist who is figuring out last minute press screenings in Los Angeles and New York.  In addition to a New York and Los Angeles run this weekend, Michael Moore in TrumpLand will also be available on iTunes."
SLAYER IN CHIEF. President Obama on Trump's 'rigged election' claims: "I'd advise Mr. Trump to stop whining and go try to make his case to get votes."
OH, CANADA. Canadians tell America it's already great.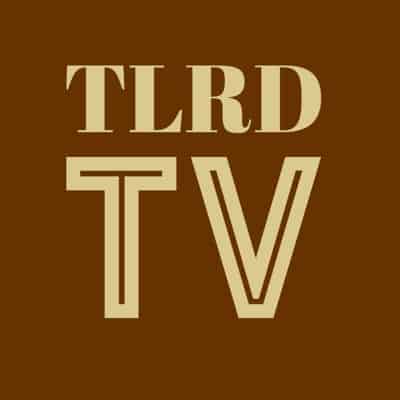 TEXAS. 50 state lawmakers sign brief calling for right to ban same-sex marriage benefits: "Nearly one-third of Texas state lawmakers, along with candidates for the state legislature, pastors, and other anti-LGBT activists are saying the Supreme Court's 2015 Obergefell decision does not give legally-married same-sex couples who are government employees the right to the spousal benefits their different-sex peers have, or even the right to live together."
BILL CUNNINGHAM. Recap the beautiful tribute at Carnegie Hall to the legendary New York Times fashion photographer, which included an emotional reading from Anna Wintour of Lord Byron's "So We'll Go No More a Roving."
https://www.instagram.com/p/BLtKV45j_t5/
AMERICAN CRIME STORY. Ryan Murphy's show gets renewed for season 3, will focus on the murder of Gianni Versace. 
TMZ. Colton Haynes doesn't understand why TMZ is releasing 'personal details' about his house being robbed. 
My home was broken into a few days ago & alot was stolen. I am ok. I don't understand why it's necessary that my personal info is on TMZ

— Colton Haynes (@ColtonLHaynes) October 13, 2016
CROWDFUNDING. Smithsonian seeks public's help to restore the original Ruby Slippers from The Wizard of Oz.
ADVERTISING. The return of Phelps-face. 
TODAY SHOW. Kathie Lee Gifford throws shade in farewell ode to Billy Bush: ""He has been a joy for us and he was only here about 9 weeks. He was so much fun to be around. He was always up for anything, a real team player, we're really, really going to miss him. Our thoughts and prayers go out to him and his family."
'HEAVEN.' Troye Sivan performs on Ellen.
https://www.youtube.com/watch?v=EBDHz-t4tlk
INSTAHUNK. Héctor Arechiga.
https://www.instagram.com/p/BJOWC5qheop/
https://www.instagram.com/p/BInBowyBKHx/
https://www.instagram.com/p/BKglv1Nh–m/
https://www.instagram.com/p/BILOImsh935/