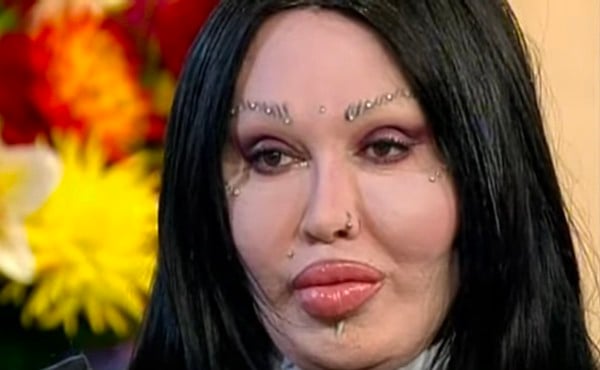 Dead or Alive's Pete Burns has died of a heart attack at the age of 57, according to an announcement on Twitter from his family and manager.
Said the statement:
"It is with the greatest sadness that we have to break the tragic news that our beloved Pete Burns (of Dead or Alive), died suddenly yesterday of a massive cardiac arrest. All of his family and friends are devastated by the loss of our special star.
"He was a true visionary, a beautiful talented soul, and he will be missed by all who loved and appreciated everything he was and all of the wonderful memories the has left is with.
"We have no more words, we will make a further statement when we have had a chance to come to terms with our devastating loss. He will live forever in our memories. Sending you all our love. Lynne, Michael, Steve.(sic)."
https://twitter.com/PeteBurnsICON/status/790602340751540224?ref_src=twsrc%5Etfw
In 2007, Burns sued a plastic surgeon for £1 million after a botched lip transplant left him unable to leave the house for months, forced him to eat through a straw, and destroyed his life and career.
Burns, whose obsession with cosmetic surgery was well-known, had his career refreshed in 2006 after appearing on Britain's Celebrity Big Brother. He came in fifth on the show but his verbal attacks on the other housemates gave him renewed notoriety.
Said Burns in 2007:
"It has taken away my life and my career. I saw doctors in London who said the only option was to amputate my lips. I was suicidal. Eventually I found a doctor in Italy who knew the product and said he could remove it. I had 17 months of procedures and now I am back again having more…What happened to me after a series of injections was far worse than any nightmare I could have envisaged. Not only was it agonisingly painful but it was physically repulsive in the extreme. It was impossible to lead any life whatsoever. I was unable to leave my house as I was so distorted with swelling. At times it leaves me seriously suicidal and depressed and I could have problems for the rest of my life."
Dead or Alive had seven top 40 UK singles including 'Lover Come Back To Me', 'In Too Deep' and 'Something In My House'.
"Brand New Lover" and "You Spin Me Round (Like a Record) made the US Top 20.
RIP: