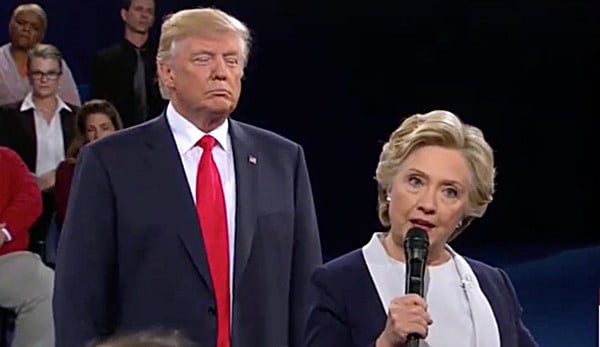 Most of you probably watched last night's second 2016 presidential debate (in horror) between Trump and Clinton, but if you didn't here's a recap.
Last night's presidential debate was an embarrassment for the American people, a disgrace to civility, peppered with more lies from the Republican candidate than you can count on two hands. It's difficult for a qualified statesman to debate a petulant bully because the two don't play by the same rules but Secretary Clinton parried well. It's unclear if anyone "won" the debate considering it was more an effort by Donald Trump to stop the bleeding his campaign had suffered following the leak of the vulgar Trump tapes last week.
Here are the highlights.
NO HANDSHAKE
The tone from the beginning was clear as Clinton and Trump refused to shake hands upon entering the stage.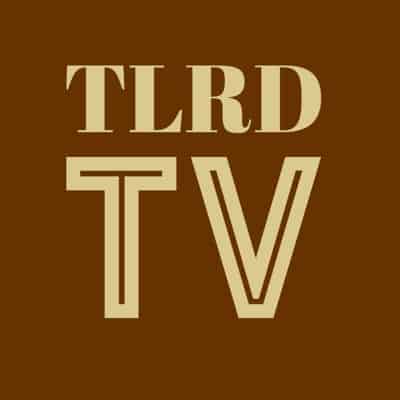 And while the first debate question was about "appropriate and positive behavior," the two candidates somehow managed to steer clear of the issue that was on everyone's minds: the tapes in which Trump made vulgar references to "grabbing pussy" and bragged about sexually assaulting women.
It didn't take long to get there, though, as the second question addressed it head on.
THE TRUMP TAPES
Said Anderson Cooper:
"You called what you said locker room banter. You described kissing women without consent, grabbing their genitals. That is sexual assault. You bragged that you have sexually assaulted women. Do you understand that?"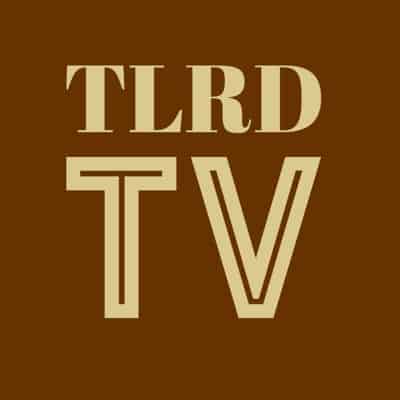 Trump disregarded the remarks as "locker room banter but weirdly changed the topic to ISIS:
No, I didn't say that at all. I don't think you understood what was — this was locker room talk. I'm not proud of it. I apologize to my family. I apologize to the American people. Certainly I'm not proud of it. But this is locker room talk.
You know, when we have a world where you have ISIS chopping off heads, where you have — and, frankly, drowning people in steel cages, where you have wars and horrible, horrible sights all over, where you have so many bad things happening, this is like medieval times. We haven't seen anything like this, the carnage all over the world.
And they look and they see. Can you imagine the people that are, frankly, doing so well against us with ISIS? And they look at our country and they see what's going on.
Yes, I'm very embarrassed by it. I hate it. But it's locker room talk, and it's one of those things. I will knock the hell out of ISIS. We're going to defeat ISIS. ISIS happened a number of years ago in a vacuum that was left because of bad judgment. And I will tell you, I will take care of ISIS.
"I moved like a bitch." #LockerRoomTalkIn5Words pic.twitter.com/eHoUBSPeYJ

— Clark (@Clarknt67) October 10, 2016
Clinton responded to the tapes: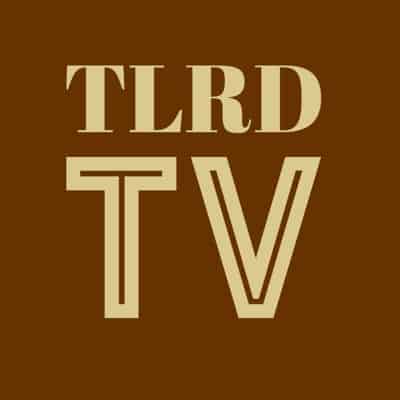 She ripped Trump:
Well, like everyone else, I've spent a lot of time thinking over the last 48 hours about what we heard and saw. You know, with prior Republican nominees for president, I disagreed with them on politics, policies, principles, but I never questioned their fitness to serve.
Donald Trump is different. I said starting back in June that he was not fit to be president and commander-in-chief. And many Republicans and independents have said the same thing. What we all saw and heard on Friday was Donald talking about women, what he thinks about women, what he does to women. And he has said that the video doesn't represent who he is.
But I think it's clear to anyone who heard it that it represents exactly who he is. Because we've seen this throughout the campaign. We have seen him insult women. We've seen him rate women on their appearance, ranking them from one to ten. We've seen him embarrass women on TV and on Twitter. We saw him after the first debate spend nearly a week denigrating a former Miss Universe in the harshest, most personal terms.
So, yes, this is who Donald Trump is. But it's not only women, and it's not only this video that raises questions about his fitness to be our president, because he has also targeted immigrants, African- Americans, Latinos, people with disabilities, POWs, Muslims, and so many others.
So this is who Donald Trump is. And the question for us, the question our country must answer is that this is not who we are. That's why — to go back to your question — I want to send a message — we all should — to every boy and girl and, indeed, to the entire world that America already is great, but we are great because we are good, and we will respect one another, and we will work with one another, and we will celebrate our diversity.
BILL CLINTON
Moderator Martha Raddatz kept on the tapes, bringing in a question from social media:
Jeff from Ohio asks on Facebook, "Trump says the campaign has changed him. When did that happen?" So, Mr. Trump, let me add to that. When you walked off that bus at age 59, were you a different man or did that behavior continue until just recently? And you have two minutes for this.
 Trump then brought up Bill Clinton, saying the former president's actions were far worse than his. He also accused Hillary of attacking Bill's accusers: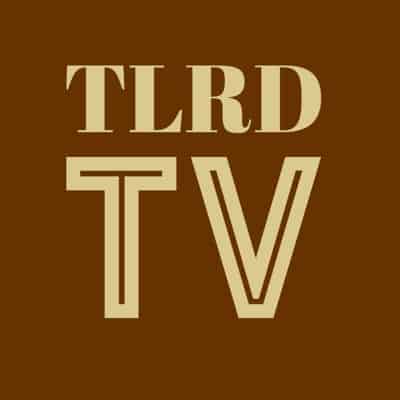 Clinton got cheers for her response: "When I hear something like that, I am reminded of what my friend, Michelle Obama, advised us all: When they go low, you go high."
Clinton then said Trump owes an apology to many people.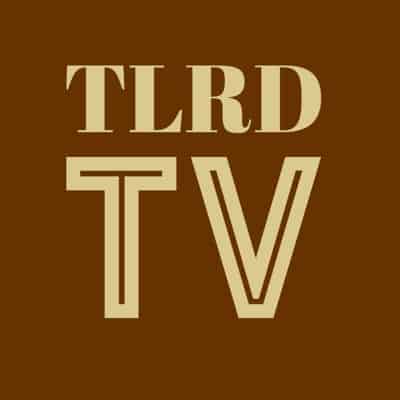 Trump began to amp up his anger here – he began to dig in with his insults, throwing out a laundry list of names like Sidney Blumenthal, Michelle Obama, Wikileaks, Bernie Sanders, and Debbie Wasserman Schultz.
TRUMP THREATENS TO SEND HILLARY TO JAIL, CALLS HER 'THE DEVIL'
He also called Hillary "the devil" and said perhaps the most shocking line of the debate, that he would send Clinton to jail if he became president:
And I'll tell you what. I didn't think I'd say this, but I'm going to say it, and I hate to say it. But if I win, I am going to instruct my attorney general to get a special prosecutor to look into your situation, because there has never been so many lies, so much deception. There has never been anything like it, and we're going to have a special prosecutor.
When I speak, I go out and speak, the people of this country are furious. In my opinion, the people that have been long-term workers at the FBI are furious. There has never been anything like this, where e-mails — and you get a subpoena, you get a subpoena, and after getting the subpoena, you delete 33,000 e-mails, and then you acid wash them or bleach them, as you would say, very expensive process.
So we're going to get a special prosecutor, and we're going to look into it, because you know what? People have been — their lives have been destroyed for doing one-fifth of what you've done. And it's a disgrace. And honestly, you ought to be ashamed of yourself.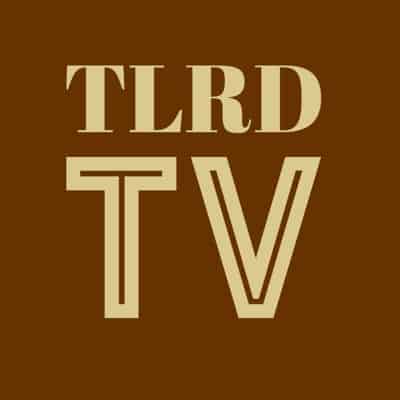 Trump's threat has been criticized as a threat to democracy.
In his last line — "you'd be in jail" — he is outright saying that he would imprison Hillary Clinton in office (if he could). This comes despite the fact that there is no evidence Clinton committed a crime in her handling of the email servers, despite lengthy investigations that found evidence of carelessness and dishonesty. That would be a politically motivated prosecution — retribution for daring to run against Trump and attack him during the campaign.
This is everything we feared about Donald Trump. His long history of trying to silence critics with lawsuits, his inability to let personal slights go, his pettiness: The nightmare scenario is that these would incline him to use the power of the presidency to forcibly silence his critics and opponents. That's what is done by tin-pot dictators spanning the globe from North Korea to Zimbabwe. That's what happens in countries where peaceful transitions of power are the exception, not the rule.
Donald Trump just threatened to bring that to America.
THE EMAILS
Trump began landing a few blows during this portion of the debate, interrupting and bullying Clinton over the emails and her private server:
https://www.youtube.com/watch?v=LhMwe3i6nTE
TRUMP'S NON PLAN ON HEALTH CARE
A section that followed on Obamacare revealed that Clinton is well-versed in health care and Trump has….well, vague "plans" that aren't really plans at all.
COOPER: You've said you want to end Obamacare. You've also said you want to make coverage accessible for people with pre-existing conditions. How do you force insurance companies to do that if you're no longer mandating that every American get insurance?
TRUMP: We're going to be able to. You're going to have plans…
COOPER: What does that mean?
TRUMP: Well, I'll tell you what it means. You're going to have plans that are so good, because we're going to have so much competition in the insurance industry. Once we break out — once we break out the lines and allow the competition to come…
COOPER: Are you going — are you going to have a mandate that Americans have to have health insurance?
TRUMP: President Obama — Anderson, excuse me. President Obama, by keeping those lines, the boundary lines around each state, it was almost gone until just very toward the end of the passage of Obamacare, which, by the way, was a fraud. You know that, because Jonathan Gruber, the architect of Obamacare, was said — he said it was a great lie, it was a big lie. President Obama said you keep your doctor, you keep your plan. The whole thing was a fraud, and it doesn't work.
But when we get rid of those lines, you will have competition, and we will be able to keep pre-existing, we'll also be able to help people that can't get — don't have money because we are going to have people protected.
Thinking about that time I went "furniture shopping" while Melania was pregnant. #debate Vine via @ActualGOP https://t.co/Ga7yhyBHcw

— Donald J. Drumpf (@RealDonalDrumpf) October 10, 2016
ISLAMOPHOBIA
The next section covered Islamophobia. Trump laughably responded to question from a Muslim woman about her fears about Islamophobia with a totally Islamophobic response:
And, you know, there's always a reason for everything. If they don't do that, it's a very difficult situation for our country, because you look at Orlando and you look at San Bernardino and you look at the World Trade Center. Go outside. Look at Paris. Look at that horrible — these are radical Islamic terrorists.
And she won't even mention the word and nor will President Obama. He won't use the term "radical Islamic terrorism." Now, to solve a problem, you have to be able to state what the problem is or at least say the name. She won't say the name and President Obama won't say the name. But the name is there. It's radical Islamic terror. And before you solve it, you have to say the name.
Watch: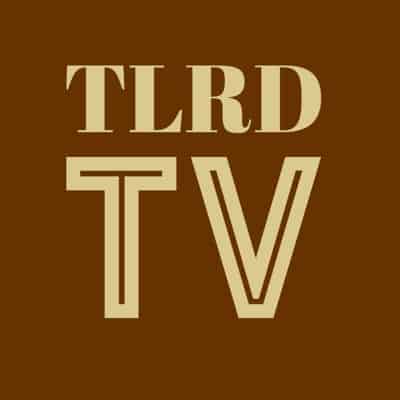 CAPTAIN KHAN
Trump soon made the astonishing claim that Captain Khan, the US Army soldier who lost his life defending the nation and whose parents appeared at the Democratic convention, would be alive if he were president:
"First of all, Captain Khan is an American hero, and if I were president at that time, he would be alive today, because unlike her, who voted for the war without knowing what she was doing, I would not have had our people in Iraq. Iraq was disaster. So he would have been alive today."
Trump then lied again and said that he was never for the war in Iraq.
https://www.youtube.com/watch?v=JDsPIJsJl1A
WIKILEAKS AND RUSSIA
Clinton was then asked about WikiLeaks release of purported excerpts of Secretary Clinton's paid speeches and Clinton pivoted to Trump's shady relationship with the Russians: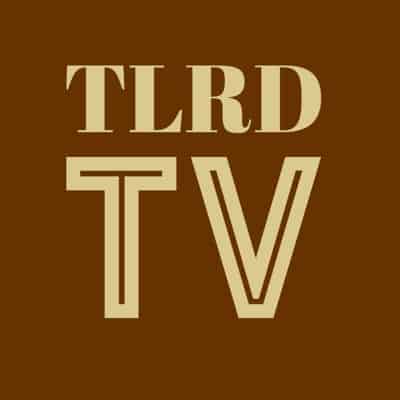 Trump responded that he doesn't know anything about Russia:
I notice, anytime anything wrong happens, they like to say the Russians are — she doesn't know if it's the Russians doing the hacking. Maybe there is no hacking. But they always blame Russia. And the reason they blame Russia because they think they're trying to tarnish me with Russia. I know nothing about Russia. I know — I know about Russia, but I know nothing about the inner workings of Russia. I don't deal there. I have no businesses there. I have no loans from Russia.
Trump then tried to tax criticism over his taking advantage of tax loopholes and blame it on Clinton:
TRUMP DISAGREES WITH MIKE PENCE
The debate questioning then turned to Syria. Trump shockingly said that he disagrees with his running mate Mike Pence.
And Trump and Raddatz got into a confrontation on the issue:
RADDATZ: Mr. Trump, let me repeat the question. If you were president…
(LAUGHTER)
… what would you do about Syria and the humanitarian crisis in Aleppo? And I want to remind you what your running mate said. He said provocations by Russia need to be met with American strength and that if Russia continues to be involved in air strikes along with the Syrian government forces of Assad, the United States of America should be prepared to use military force to strike the military targets of the Assad regime.
TRUMP: OK. He and I haven't spoken, and I disagree. I disagree.
RADDATZ: You disagree with your running mate?
TRUMP: I think you have to knock out ISIS. Right now, Syria is fighting ISIS. We have people that want to fight both at the same time. But Syria is no longer Syria. Syria is Russia and it's Iran, who she made strong and Kerry and Obama made into a very powerful nation and a very rich nation, very, very quickly, very, very quickly.
I believe we have to get ISIS. We have to worry about ISIS before we can get too much more involved. She had a chance to do something with Syria. They had a chance. And that was the line. And she didn't.
RADDATZ: What do you think will happen if Aleppo falls?
TRUMP: I think Aleppo is a disaster, humanitarian-wise.
RADDATZ: What do you think will happen if it falls?
TRUMP: I think that it basically has fallen. OK? It basically has fallen. Let me tell you something. You take a look at Mosul. The biggest problem I have with the stupidity of our foreign policy, we have Mosul. They think a lot of the ISIS leaders are in Mosul. So we have announcements coming out of Washington and coming out of Iraq, we will be attacking Mosul in three weeks or four weeks.
Well, all of these bad leaders from ISIS are leaving Mosul. Why can't they do it quietly? Why can't they do the attack, make it a sneak attack, and after the attack is made, inform the American public that we've knocked out the leaders, we've had a tremendous success? People leave. Why do they have to say we're going to be attacking Mosul within the next four to six weeks, which is what they're saying? How stupid is our country? RADDATZ: There are sometimes reasons the military does that. Psychological warfare.
TRUMP: I can't think of any. I can't think of any. And I'm pretty good at it.
RADDATZ: It might be to help get civilians out.
TRUMP: And we have General Flynn. And we have — look, I have 200 generals and admirals who endorsed me. I have 21 Congressional Medal of Honor recipients who endorsed me. We talk about it all the time. They understand, why can't they do something secretively, where they go in and they knock out the leadership? How — why would these people stay there? I've been reading now…
RADDATZ: Tell me what your strategy is.
TRUMP: … for weeks — I've been reading now for weeks about Mosul, that it's the harbor of where — you know, between Raqqa and Mosul, this is where they think the ISIS leaders are. Why would they be saying — they're not staying there anymore. They're gone. Because everybody's talking about how Iraq, which is us with our leadership, goes in to fight Mosul.
Now, with these 200 admirals and generals, they can't believe it. All I say is this. General George Patton, General Douglas MacArthur are spinning in their grave at the stupidity of what we're doing in the Middle East.
Watch: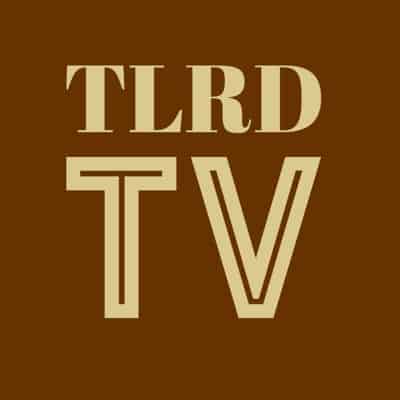 "TREMENDOUS HATE IN HER HEART"
In a question about representing all Americans, Trump accused Clinton of having "tremendous hate in her heart".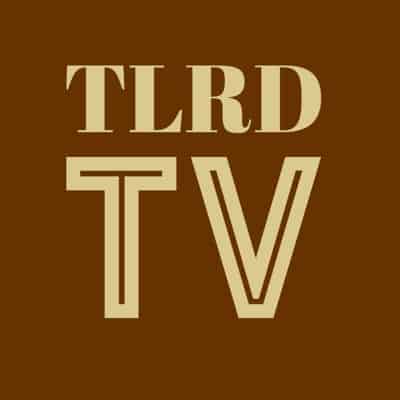 TRUMP'S SEX TAPE LIE
Trump also flat out lied when Anderson Cooper questioned him about his 3:20 an tweets rant urging voters to watch a sex tape.
COOPER: Mr. Trump, let me follow up with you. In 2008, you wrote in one of your books that the most important characteristic of a good leader is discipline. You said, if a leader doesn't have it, quote, "he or she won't be one for very long." In the days after the first debate, you sent out a series of tweets from 3 a.m. to 5 a.m., including one that told people to check out a sex tape. Is that the discipline of a good leader?
TRUMP: No, there wasn't check out a sex tape. It was just take a look at the person that she built up to be this wonderful Girl Scout who was no Girl Scout.
COOPER: You mentioned sex tape.
TRUMP: By the way, just so you understand, when she said 3 o'clock in the morning, take a look at Benghazi. She said who is going to answer the call at 3 o'clock in the morning? Guess what? She didn't answer it, because when Ambassador Stevens…
COOPER: The question is, is that the discipline of a good leader?
Watch:
https://www.youtube.com/watch?v=M6CJ6KZNxCE
ANTONIN SCALIA
In a question about Supreme Court justices, and who each of the candidates would nominate, Trump said he would appoint someone like Justice Antonin Scalia:
Justice Scalia, great judge, died recently. And we have a vacancy. I am looking to appoint judges very much in the mold of Justice Scalia. I'm looking for judges — and I've actually picked 20 of them so that people would see, highly respected, highly thought of, and actually very beautifully reviewed by just about everybody.
But people that will respect the Constitution of the United States. And I think that this is so important. Also, the Second Amendment, which is totally under siege by people like Hillary Clinton. They'll respect the Second Amendment and what it stands for, what it represents. So important to me.
Watch: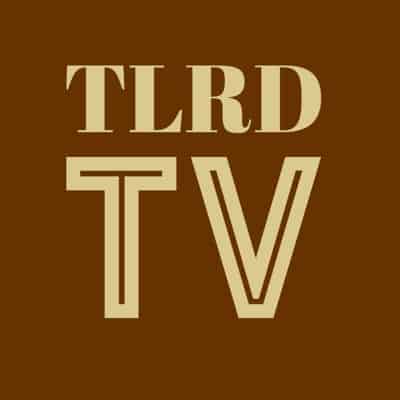 ENERGY, CHINA, AND TRUMP'S BUSINESSES
On the question of energy, Clinton got in a barb at Trump:
First of all, China is illegally dumping steel in the United States and Donald Trump is buying it to build his buildings, putting steelworkers and American steel plants out of business. That's something that I fought against as a senator and that I would have a trade prosecutor to make sure that we don't get taken advantage of by China on steel or anything else.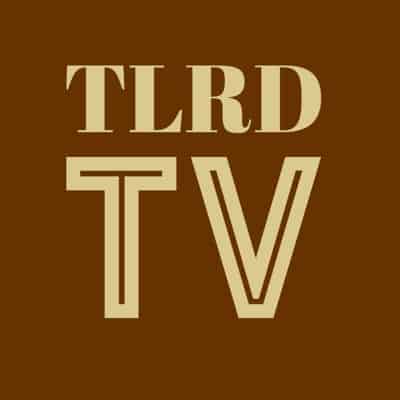 A MOMENT OF POSITIVITY
Finally, the debate ended on a more conciliatory note when the candidates were asked if there was anything they admired about one another: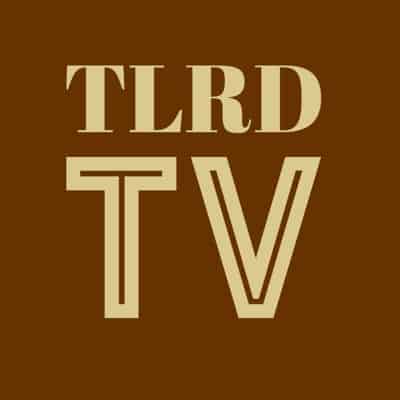 Sunday night's presidential debate was unlike anything seen in the 240-year-old American republic – and not in a good way. It was the first in which parents who might have wanted to give their children a civics lesson instead probably felt obliged to pack them off to bed before this 9pm watershed. One can only hope that someone had the presence of mind to put a blindfold and ear plugs on the statue of Abraham Lincoln, sitting on the national mall.
This was the grotesque spectacle of the Republican candidate for president scrambling around in the sewer, flailing, hurling dirt, trying to drag national politics down with him. At one point he resorted to the vile talk of dictators, saying if he had his way, Clinton would be in jail. That will play well with the "lock her up!" crowd at his rallies.
What did you think were the most powerful moments from either candidate during the debate and do you think this will move the needle for either one of them?