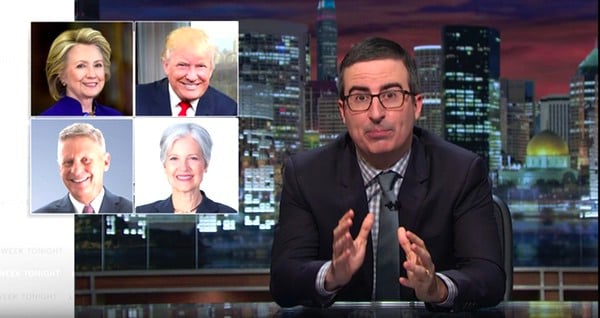 In a segment about America's choices for President in 2016, John Oliver examines the third party candidates —James Hedges of the Prohibition Party, Dan Vacek of the Legal Marijuana Now Party, Joe Exotic, Gary Johnson, and Jill Stein — focusing on the latter two since they are the "best known of the lesser known."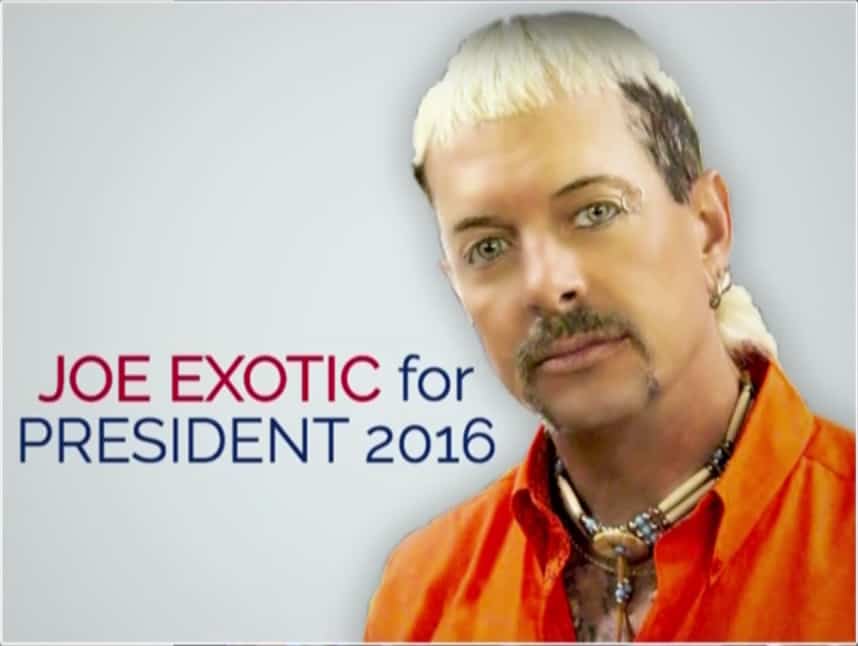 Joe Exotic, by the way, is a gay man who claims to run the world's largest zoo for tigers, and won't be changing his clothes or getting into a suit once he's in office.
But what Oliver sees in the leading third party candidates is not good.
Oliver goes after Stein's "flagship proposal" and her plans to cancel $1.3 million in student debt through a process called quantitative easing, which Stein wrongly claims the president has the authority to implement.
"That is absolutely wrong!", Oliver cries. "The president does not have that authority, only the Federal Reserve does—and it does not take marching orders from the White House because that would be extremely dangerous. You don't want to give presidents the power to just create new money whenever they want it."
Adds Oliver:
"The dangers of that should be pretty obvious. In terms of how fundamentally flawed that is on every level, it's basically akin to saying 'I'll make us energy independent by ordering the post office to invade Canada. No Jill. That's impractical. It's a terrible idea. And you don't seem to understand anything about it."
Stein also uses "strategic vagueness" on other issues like Brexit (She declared it a "victory" online before completely changing her mind) and vaccines.
Oliver turns to Gary Johnson, pointing out his plans to eliminate the Department of Education, the Department of Commerce, and the Department of Housing and Urban Development without plans on how to continue doing the good things they do. As well as his totally unrealistic plan to cut all taxes.
Says Oliver: "He has been polling around 6 percent nationally—which is pretty remarkable, given that his race has been largely notable for moments like not knowing what Aleppo is, not being able to name a world leader he admires, and whatever it is he's doing here."
Finally, Oliver notes that we must ultimately take responsibility for our votes:
"As uncomfortable as this is, everyone has to own the floors of whoever you vote for, whether they are a lying, handsy, narcissistic sociopath, a hawkish, Wall Street-friendly embodiment of everything that some people can't stand about politics, an ill-tempered mountain molester with a radical, dangerous tax plan that even he can't defend, or a conspiracy-pandering political neophyte with no clear understanding of how government operates…"
Watch: