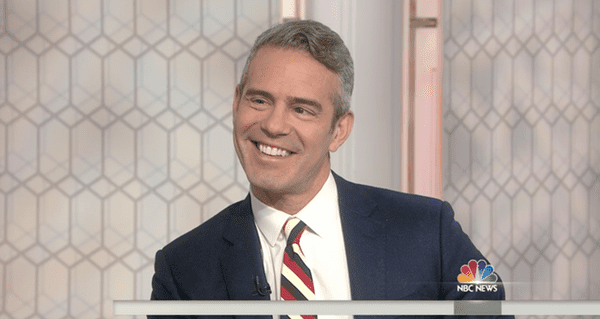 Andy Cohen is opening up about being lonely, looking for love, and starting a family in a recent interview with Today's Matt Lauer. 
While discussing Cohen's new book Superficial: More Adventures from the Andy Cohen Diaries, Lauer asked Cohen to elaborate a passage from his diaries which reads, "I know there's something deeper in my future. I need there to be."
Cohen explained that, for him, that was about being lonely and looking for a relationship.
"I am the least introspective person typically, but the course of writing this diary actually for three years has made me think about things in a totally different way," he told Lauer.
"I think it's opening myself up to love and a relationship and maybe a kid, I think I'm closer to that spot than I ever was."
Cohen added that he doesn't feel he has to be in a relationship to raise a child: "I don't think [so]. I feel like I can just do it."
Cohen did however say that he is currently attached.
He also says he has stopped writing a daily diary so he can live his life rather than document it. He told Lauer of his boyfriend, "There's this great guy here" and he wants to be fully present with him.
Watch, below.