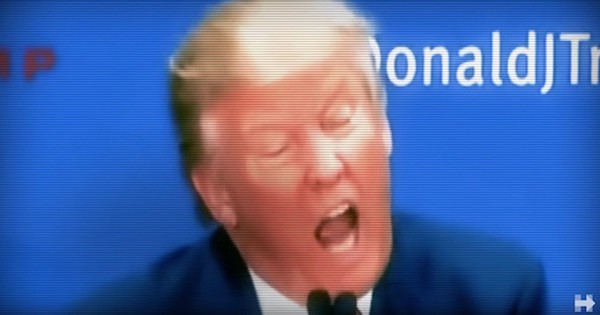 Reports are surfacing that LGBT suicide prevention hotlines are seeing huge increases in calls following Donald Trump's election.
While Trans Hotline has received at least five times the calls it usually gets, the Trevor Project reported more than double the number of calls on Wednesday last.
Gretta Martela of Trans Hotline told Mother Jones: "We started getting increased call volume at about 10 p.m. on election night, and it hasn't slowed down at all. In fact, it's on the rise still."
https://twitter.com/StatsAmerica_/status/796218817810669568
The hotline normally receives about 100 calls a day. However, in the 24 hours starting at around 10pm on election night Martela said it had received 523 calls.
Martela said that callers expressed concerns that many advancements in LGBT rights made under the Obama administration will be lost under Trump. Callers were also worried about an increase in anti-trans hate crimes and that a potential Supreme Court ruling could deny them access to bathrooms that match their gender identity, and a rise in anti-trans violence.
Trevor Project deputy executive director Steve Mendelsohn said:
"Ninety-five percent of [callers] tell us that they're worried about the election results. And they're telling us that they're feeling anxious and scared…
"They talk about things that came up during the election campaign. So a fear that perhaps gay marriage will be reversed. Or that conversion therapy will be promoted. Or that their insurance might be taken away."
Sarah McBride, a transgender activist and national press secretary at the Human Rights Campaign added that there is "no question a lot of transgender students and their parents woke up Wednesday morning really scared."
Trump said following his election that same-sex marriage is not an issue because "it was settled in the Supreme Court." However, many are worried about the influence of VP-elect Mike Pence given his support for gay conversion therapy and other anti-LGBT stances.
Meanwhile, Buzzfeed has cautioned that Trump could impact "regulations that protect LGBT patients, renters, and homeless people," along with re-implementing the bans on gay and transgender service members.