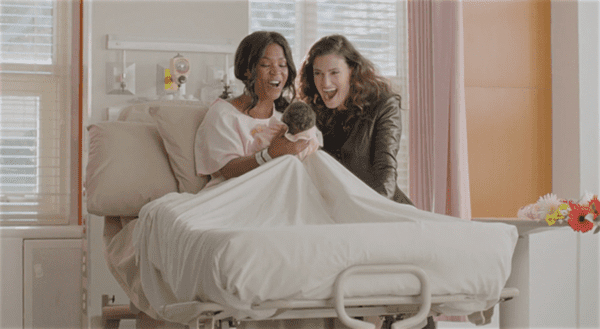 The first official trailer for the much-talked about Lifetime remake of Beaches is here.
Idina Menzel steps into Bette Midler's shoes as C.C. while Nia Long recreates the role of Hillary as originated by Barbara Hershey.
The Hollywood Reporter has more on the remake: 
The remake will follow CC as she builds her career in Los Angeles, whereas the original took the young pair to NYC while CC made a name for herself on Broadway.
The movie will include new takes on Midler's Grammy-winning "Wind Beneath My Wings" and "The Glory of Love." Menzel's version of  "Wind Beneath My Wings" plays in the background of the trailer.
In August, Midler said she "can't wait" to see the Frozen star step into her iconic role. "Can't wait to see Idina Menzel as CC in Lifetime's 'Beaches!' " she tweeted, adding: "DON'T TELL ME THE ENDING!"
Watch the trailer, below.
https://www.youtube.com/watch?v=NuKOIHqPuWM