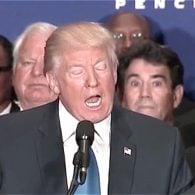 ELECTION NIGHT. "Superstitious" Trump to hold modest event at New York Hilton. "Mitt Romney spent $25,000 on a fireworks show over Boston Harbor that never went off in 2012, the year he lost to President Obama. There are no plans for Trump fireworks on Tuesday, the person said. Trump is "superstitious" and doesn't want to jinx things by planning a big victory celebration, the person added."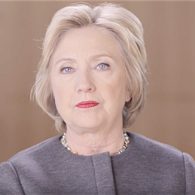 POLLS. Clinton stabilizes: "For Democrats who've been biting their fingernails over the last few days, Wednesday was a good polling day. The Marquette Law poll, the gold standard in Wisconsin, showed Clinton ahead there by six points. A trio of Pennsylvania polls had her ahead by four to five points in the Keystone State. And she was narrowly ahead in Florida and North Carolina, though well within the margin of error. Add them up all, and it was a (slight) sigh of relief for the Clinton campaign, as our sister publication The Lid put it. But they aren't out of the woods."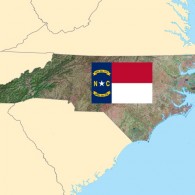 NORTH CAROLINA. State engaging in horrific Jim Crow-style voter suppression: "Biggs called a hearing after the NAACP sued several North Carolina counties for purging nearly 6,700 voters—most of them black Democrats—from the rolls. These purges were legal under a state law that permits any person to revoke any other person's voting rights. The process is simple: An individual gathers mail that was returned as undeliverable, then challenges the voter registration of residents at those addresses. If those voters do not appear at a county board of elections or return a notarized form, their voting rights are nullified."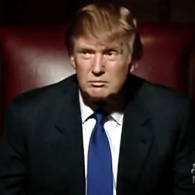 TRUMP TV CASTING CALL. Despite denials, it appears to be happening: "And now, a casting notice is reportedly circulating for a "up-and-coming conservative media network currently in development" in New York City. Fox News is reporting that auditions for on-screen talent are being held next week in an undisclosed location in Manhattan. The people who come in for auditions 'must be knowledgeable about conservative viewpoints, current events and the presidential election.'"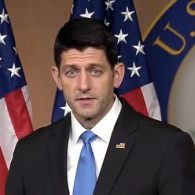 PAUL RYAN. Mike Pence won't say if he deserves to be reelected as speaker: "In our interview, Pence declined three times to answer the question of whether Ryan should be reelected as speaker. 'My respect for Paul Ryan is boundless,' he says, repeating it twice. 'I'm not a member of the House Republican conference anymore. I wouldn't presume upon what the members of the conference choose.'"
CUBS WIN. Obama happy for them even though he's a White Sox fan.
It happened: @Cubs win World Series. That's change even this South Sider can believe in. Want to come to the White House before I leave?

— President Obama (@POTUS44) November 3, 2016
PROMISES KEPT. Man drove all day to listen to World Series game at the grave of his father, a lifelong Cubs fan who died in '80. "I talked it out with my boys forever. I let them know that I told my dad – we had a pact. When the Cubs – not if, when – the Cubs got into the World Series, we would make sure we listen to the games together."
BEN COHEN. Rugby star "devastated" by nude video leak. "Not only is he worried about his reputation, he also has to think of his three girls who'll one day be old enough to use the net."
THANKSGIVING AT THE BALDWINS. Not gonna be fun.
If our father were alive today… he'd smack you in the side of the head for supporting Donald Trump.

— Billy Baldwin (@BillyBaldwin) October 11, 2016
WHALE SH*T. Whale poop regenerates fish stocks: "For the first time in the IWC's 70-year history, delegates attending from member countries will be invited to acknowledge growing evidence that whales don't decrease fish numbers – the primary excuse for continued whaling by Japan, Norway and Iceland – and they actually have the opposite effect. Research is revealing that whale dung brings nutrients to the surface waters, which generates food for more fish by stimulating the growth of phytoplankton, the tiny organisms that are eaten by krill. These then become prey for fish. Phytoplankton also suck carbon dioxide out of the air, helping to limit global warming."
THIRSTY THURSDAY. Boszs R-Tee-Noy