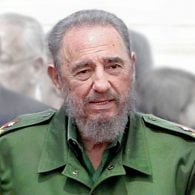 CUBA. Fidel Castro dead at 90. "Fidel Castro, the fiery apostle of revolution who brought the Cold War to the Western Hemisphere in 1959 and then defied the United States for nearly half a century as Cuba's maximum leader, bedeviling 11 American presidents and briefly pushing the world to the brink of nuclear war, died Friday. He was 90. His death was announced by Cuban state television." Health details shrouded in secrecy…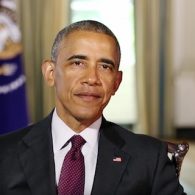 OBAMA STATEMENT. On Castro's death: "At this time of Fidel Castro's passing, we extend a hand of friendship to the Cuban people. We know that this moment fills Cubans – in Cuba and in the United States – with powerful emotions, recalling the countless ways in which Fidel Castro altered the course of individual lives, families, and of the Cuban nation. History will record and judge the enormous impact of this singular figure on the people and world around him…"
TRUMP STATEMENT.
https://twitter.com/realDonaldTrump/status/802499192237080576
KISSING THE RING. Mitt Romney may be forced to publicly apologize for calling Trump a 'phony' and a 'fraud' before taking Secretary of State job.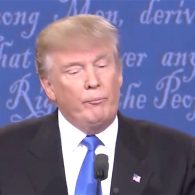 TRUMP TOWER. U.S. Secret Service may rent entire floor for $1.5 million to protect Cheetolini: "According to Jared Horowitz, who is with Newmark Grubb Knight Frank and responsible for available commercial space at Trump Tower, the floors available to rent with the average floor office space running between 13,500 square feet to 15,500 square feet cost about $1.5 million a year. The law enforcement official says the current plans for security at Trump Tower would differ if the future first family were living at the White House full time and Trump's wife Melania and their son Barron were not staying behind in New York City through the Spring."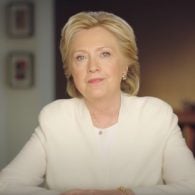 RECOUNT. Clinton campaign to participate in recount efforts initiated by Jill Stein:
In the coming days, we will continue to perform our due diligence and actively follow all further activities that are to occur prior to the certification of any election results. For instance, Wisconsin and Pennsylvania conduct post-election audits using a sampling of precincts. Michigan and many other states still do not. This is unfortunate; it is our strong belief that, in addition to an election canvass, every state should do this basic audit to ensure accuracy and public confidence in the election.
Beyond the post-election audit, Green Party candidate Jill Stein announced Friday that she will exercise her right as a candidate to pursue a recount in the state of Wisconsin. She has indicated plans to also seek recounts in Pennsylvania and Michigan.
Because we had not uncovered any actionable evidence of hacking or outside attempts to alter the voting technology, we had not planned to exercise this option ourselves, but now that a recount has been initiated in Wisconsin, we intend to participate in order to ensure the process proceeds in a manner that is fair to all sides.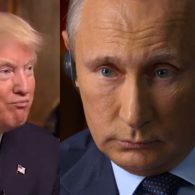 FAKE NEWS. Russia used 200+ websites to push fake news to 15 million Americans: "Russia's increasingly sophisticated propaganda machinery — including thousands of botnets, teams of paid human "trolls," and networks of websites and social-media accounts — echoed and amplified right-wing sites across the Internet as they portrayed Clinton as a criminal hiding potentially fatal health problems and preparing to hand control of the nation to a shadowy cabal of global financiers. The effort also sought to heighten the appearance of international tensions and promote fear of looming hostilities with nuclear-armed Russia."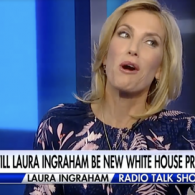 MORE THAN RUSSIA. The 'Fake News' propaganda was also created by Trump's cronies: "Laura Ingraham, a close Trump ally currently under consideration to be Trump's White House press secretary, owns an online publisher called Ingraham Media Group that runs a number of sites, including LifeZette, a news site that frequently posts articles of dubious veracity. One video produced by LifeZette this summer, ominously titled "Clinton Body Count," promoted a conspiracy theory that the Clinton family had some role in the plane crash death of John F. Kennedy, Jr., as well as the deaths of various friends and Democrats. The video, published on Facebook from LifeZette's verified news account, garnered over 400,000 shares and 14 million views."
HILLARY BITCHES. Video of Trump supporter on Delta flight goes viral. "We are sorry this disruption occurred," the spokesperson said in a statement. "Our crews work hard to ensure flying is comfortable for all of our customers. We are currently investigating the incident."
https://www.facebook.com/emma.baum.73/videos/vb.1157240458/10210862995628402/
SUN SCARE. Andy Cohen says he had skin cancer.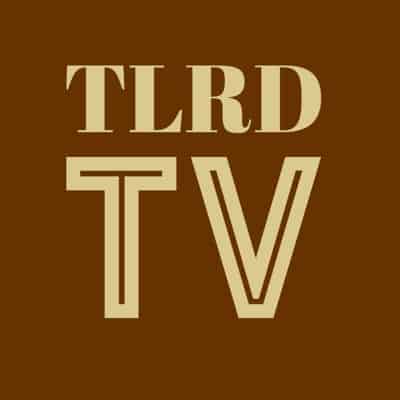 HOMELESS LGBTQ YOUTH. NYC's Ali Forney Center got Thanksgiving visits from Lady Gaga and Madonna.
https://www.youtube.com/watch?v=O5G8GLxHkxI
WEEKEND BEEF .João Gabriel Chiaffitelli.