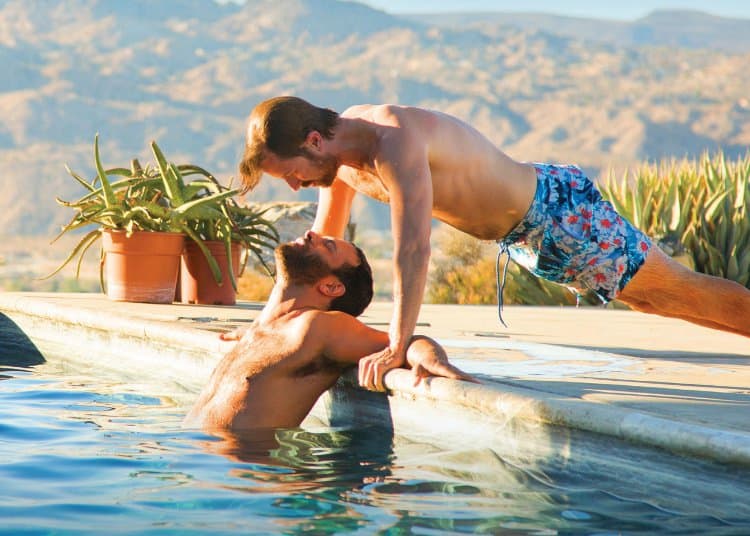 Since it's Thanksgiving weekend let's get reflective about gratitude, cinematic and otherwise.
One thing we need to remind ourselves in this frightening time for the LGBTQ community (with homophobes and racists soon in power) is that this backlash came from very real progress. The world is so much better for gay people than it was 30, 20, even 10 years ago. We must fight to maintain those rights, yes, but at least we now have them!
Progress for our community is also reflected at the movies where there's always a new LGBT picture to see. It's especially true if you keep your eyes peeled for American indies and foreign imports that aren't playing on thousands of screens.
If you've already seen the tremendous Oscar hopeful Moonlight (our write-up here), the story of a black gay man in Miami, try one of these films next:
LAZY EYE
This indie, available now on iTunes, has been labelled a 'gay Before Sunrise' and though that's slightly misleading it's not a bad comparison. It's also a romantic two-hander that's filled with engaging conversation. A middle age graphic designer (Lucas Near-Verbrugghe) and a free spirit whose also the man that got away (Aaron Costa Ganis) 15 years earlier when they were new college graduates.
It helps that both actors are talented and the sex scene is hot, but movies like this live or die by the conversation. It's revealing, engaging, sometimes uncomfortable and leaves you with plenty to discuss with your friends or significant other once it's over.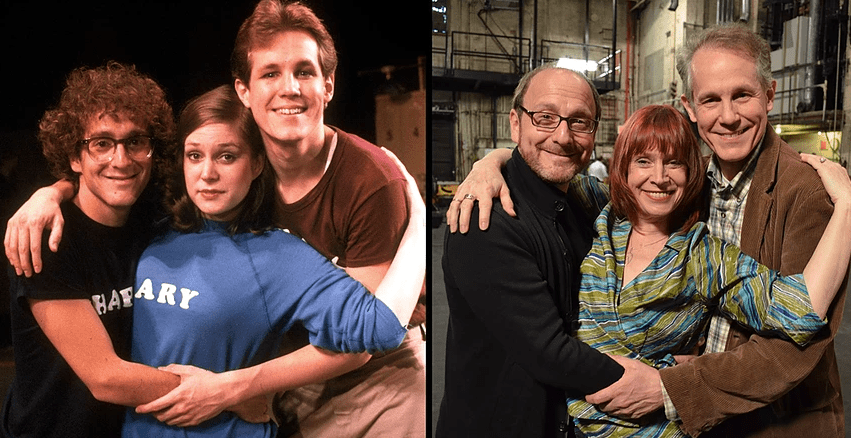 BEST WORST THING THAT EVER COULD HAVE HAPPENED
After a string of Broadway classics and hits in the 1970s gay composer / genius Stephen Sondheim's "Merrily We Roll Along" was a surprise flop in 1981, closing just sixteen performances into its run. This documentary is now playing in New York and LA and will expand to additional cities soon.
It's directed by original cast member Lonny Price and he's unearthed rare clips and reassembling the cast to examine the way the musical changed their lives. It will surely leave you humming the classic Sondheim songs but it also left me thinking about an unrelated Broadway standard (not by Stephen Sondheim) – A Chorus Line's "What I Did For Love."
This is an insightful, fascinating documentary about commitment to your dreams, the way those dreams change as you age, and what people sacrifice along the way.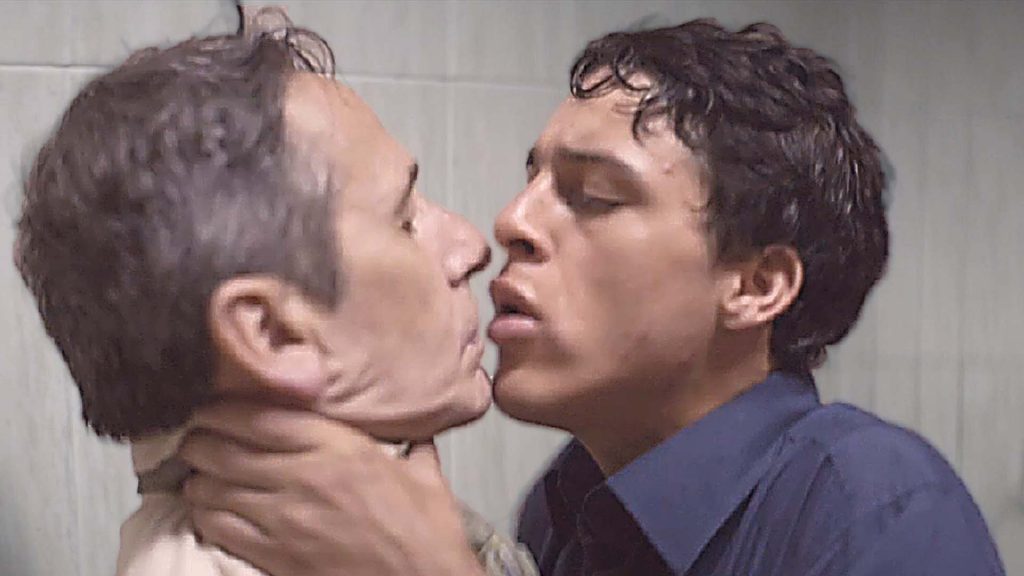 FROM AFAR
Next month the Academy of Motion Picture Arts and Sciences will narrow the 85 Oscar contenders for Best Foreign Language Film down to 9 finalists. There's only two gay films in the mix this year (Cuba and Venezuela) but one of them is readily available on Netflix.
The Venezuelan film From Afar stars Chile's great actor Alfredo Castro as an older gay man who falls for a rough young street hustler who surprisingly sticks around after their hostile first encounter. You can safely guess that it's depressing but the performances are very strong so give it a chance.
Best Actressing & Movie Musicals
Yes, yes, I am fully aware that not all gays are into the worship of great actresses or the joy of the movie musical, but let us not dwell on those less fortunates. The Gay and Lesbian Critics Association just released their list of "10 Greatest Actresses of All Time" and the list is like so:
Ingrid Bergman
Cate Blanchett
Bette Davis
Viola Davis
Jane Fonda
Katharine Hepburn
Isabelle Huppert
Julianne Moore
Barbara Stanwyck
Meryl Streep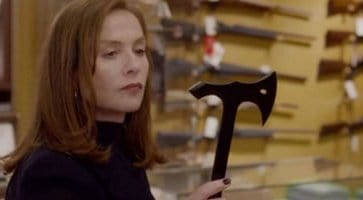 Two of them have new movies this season: French icon Isabelle Huppert probably didn't need a victory lap for her remarkable career, but it's hard to argue that her chilly video game executive / rape victim in the darkly comic French Oscar submission Elle (now playing) isn't one of her greatest roles;  You have to wait until Christmas to see Viola Davis in Fences but I caught an advanced screening and am happy to report it's just excellent. The adaptation of August Wilson's classic play uses almost all of the Broadway revival cast and Viola Davis will finally be winning that Oscar she should have already won for The Help (2011).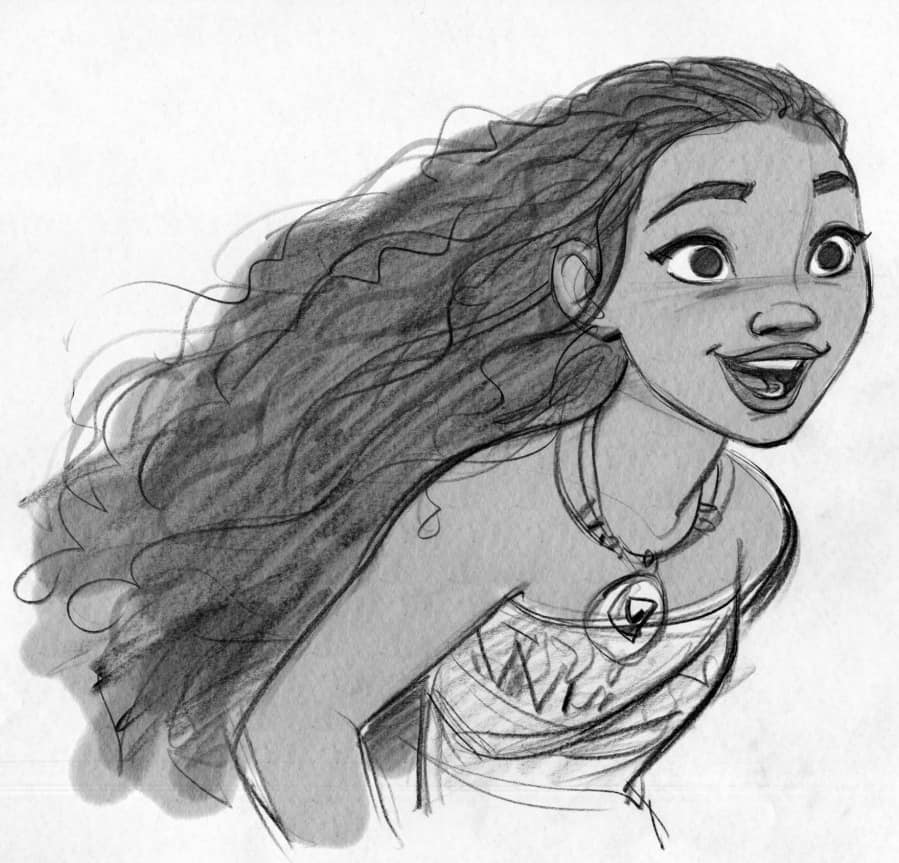 As for the movie musical, La La Land will be here soon (December 9th) to fight for the Best Picture Oscar but until then, see Moana. Though it breaks no new ground given the strict adherence to the Disney Princess Animated Musical template, it's gorgeous, funny, and has music by Lin-Manuel Miranda. If he wins the Best Original Song Oscar with "How Far I'll Go" he'll complete his EGOT.
HAPPY THANKSGIVING WEEKEND !