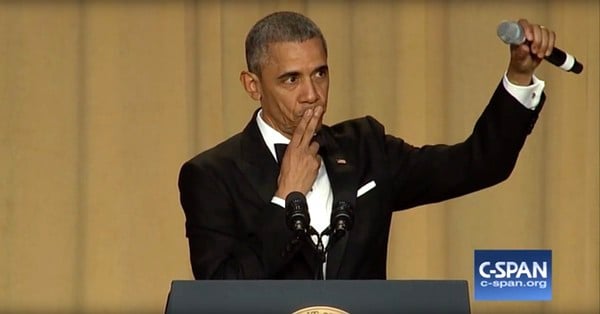 WE APPROVE. Obama approval rating hits new high: "American voters approve 50 – 43 percent of the job President Barack Obama is doing, his highest score since a 53 – 40 percent approval rating December 6, 2012, right after he won reelection, according to a Quinnipiac University national poll released today. President Obama has been a "great" president, 22 percent of voters say, while 33 percent say he has been a "good" president, the independent Quinnipiac (KWIN-uh-pe-ack) University Poll finds. Another 23 percent say "not so good" and 22 percent say he has been a "bad" president."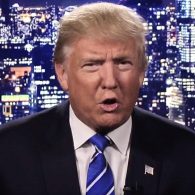 WHITE HOUSE NORTH. The nonsense New Yorkers will have to put up with having Trump live in their midst: "In addition to whatever fortifications and personnel the Secret Service deploys but doesn't talk about, the city has assigned 50 additional traffic agents and police officers to manage flow, and has posted surveillance officers on elevated platforms and rooftops. Bomb-sniffing dogs and plainclothes police officers patrol the vicinity, and heavy-weapons teams are nearby, according to the police chief, Carlos M. Gomez. "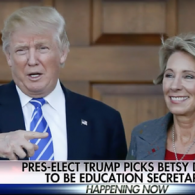 DRAIN THE SWAMP? Trump's administration could be worth $35 billion: "Beyond Trump himself, who claims a net worth of more than $10 billion, the president-elect has tapped businesswoman Betsy DeVos, whose family is worth $5.1 billion, and is said to be considering oil mogul Harold Hamm ($15.3 billion), investor Wilbur Ross ($2.9 billion), private equity investor Mitt Romney ($250 million at last count), hedge fund magnate Steven Mnuchin (at least $46 million) and super-lawyer Rudy Giuliani (estimated to be worth tens of millions of dollars) to round out his administration. And Trump's likely choice for deputy commerce secretary, Todd Ricketts, comes from the billionaire family that owns the Chicago Cubs."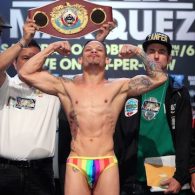 ORLANDO CRUZ. Boxer attacked by Tyson Fury's uncle and trainer after losing world championship fight. "Cruz suffered an eight round TKO in Cardiff as Terry Flanagan retained his WBO lightweight title. Peter Fury, uncle and trainer to troubled former world heavyweight champion Tyson Fury, hit Twitter with: 'That's the difference between real men and half of something else.'"
PHILADELPHIA. Transgender person followed out of bar and shot: "Around 11:15 p.m., officers responded to the 1200 block of Atwood Road, where they found the 21-year-old victim with a gunshot wound. The victim told investigators he was in a bar at 66th and Lansdowne Avenue. When he went to leave the bar, two men followed him out. About two blocks away at the intersection of 66th and Malvern Avenue, Chief Inspector Scott Small said one of the men opened fire, hitting the victim."
AUTISM. Rosie O'Donnell under fire for tweet speculating about Barron Trump.
https://twitter.com/Rosie/status/800939338615824384?ref_src=twsrc%5Etfw
Responds with poem:
what we see – what we say https://t.co/7DiYG4aSzh#Autism #Focus #TRUTH

— ROSIE (@Rosie) November 27, 2016
BEME. CNN acquires app created by vlogger Casey Neistat: "CNN announced on Monday that it had agreed to acquire the technology and talent behind Beme, the social media app built and started by Mr. Neistat and Matt Hackett, a former vice president of engineering at Tumblr. Beme's 12 employees will join CNN as part of the deal, the terms of which were not publicly disclosed."
RUSSIA. Holocaust-inspired skating routine by wife of Putin's chief spokesman sparks outrage: "Tatiana Navka, a former Olympic ice dancer who is married to Dmitry Peskov, Putin's powerful press secretary, performed the routine on Saturday night for a show on Russia's main state network, Channel 1. Navka and her dance partner, Andrei Burkovsky pirouetted and smiled while wearing the striped uniforms of concentration camp prisoners, including the paper yellow Stars of David that Jews were forced to wear by the Nazis."
JAPAN. Animal rights groups outraged after 5,000+ fish are frozen into a skating rink. "Space World said the fish were purchased from a fish market, and were dead before the water was frozen. The operator plans to hold a memorial service for the fish once they're taken out of the ice."
Japanese skating rink with 5,000 dead fish frozen into ice forced to close after animal rights outrage (pic via @SpaceWorld_info) pic.twitter.com/etWQZAE3VT

— CGTN (@CGTNOfficial) November 28, 2016
IN FORMATION. Jetmen Yves Rossy, Vincent Reffet and Fred Fugen fly with French fighter jets.
COME TOGETHER. Wes Anderson's new short film for H&M.
https://www.youtube.com/watch?v=VDinoNRC49c
MONDAY MUSCLE. Dong Jang.