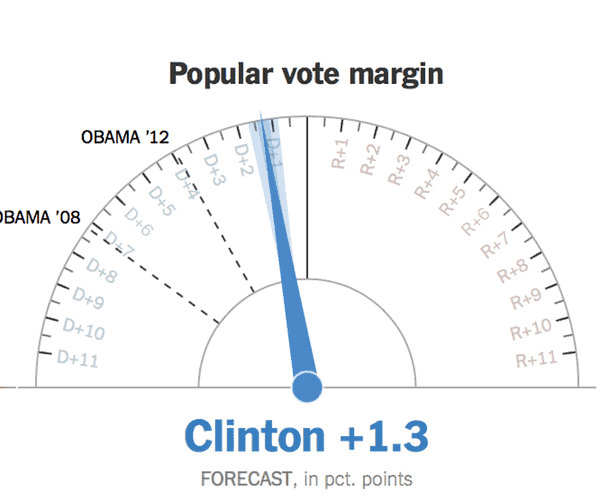 Hillary Clinton is maintaining her lead over Donald Trump in the popular vote despite being routed in the electoral college on Tuesday night.
As of Wednesday morning, hours after Clinton called Trump to concede, the former secretary of state clung to a narrow lead in the popular vote, 47.7%-47.5%.
She had 59,415,609 votes, according to CNN's tally with 92% of the expected vote counted. Trump has 59,231,829. That difference of 189,328 is razor-thin considering the nearly 120 million counted so far. The totals will change as absentee votes trickle in.
If Clinton hangs on, she would become the first presidential candidate since Al Gore in 2000 to win the popular vote but lose the election. Trump, who clinched the nomination by securing 270 Electoral College votes, currently leads Clinton 289-218, though Michigan, New Hampshire and Minnesota have yet to be called.
As in 2000, calls to abolish the electoral college are likely if Clinton ends up winning the popular vote, as USA Today reports:
"You'll see the outcry to do away with the Electoral College, but I don't see it having legs unless this would happen to a Republican candidate, because then both parties will have been affected," [political science professor at Columbia University Robert] Shapiro said.
[Screenshot via NYT]